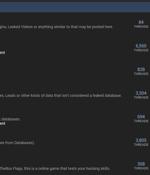 2023-03-18 05:59
U.S. law enforcement authorities have arrested a New York man in connection with running the infamous BreachForums hacking forum under the online alias "Pompompurin." "At one point, investigators were seen removing several bags of evidence from the house," the New York-based local news service added.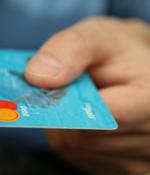 2023-01-18 17:06
A New York resident has pleaded guilty to charges of conspiracy to commit bank fraud using stolen credit cards purchased on dark web cybercrime marketplaces. According to the indictment shared in the U.S. Department of Justice announcement, Osagie purchased thousands of credit and debit card data from dark web markets.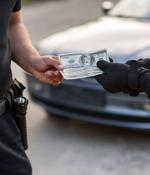 2022-12-20 21:30
Two men have been charged for allegedly conspiring with Russian hackers to manipulate the taxi dispatch system at New York's John F. Kennedy International Airport. Daniel Abayev, 48, and Peter Leyman, 48, are accused of altering the JFK taxi dispatch system to advance selected taxis to the front of the taxi queue in exchange for a $10 payment, according to a federal indictment [PDF] made public on Tuesday.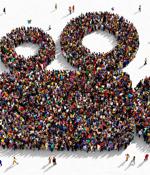 2022-11-17 23:09
Private security firms in New York City have co-opted public resources - specifically trees - to track their guards as they make their rounds. According to Gothamist, a New York-focused news site, security contractors have been drilling into trees on public city streets to install signaling hardware to ensure that guards are following their patrol routes.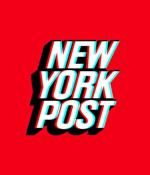 2022-10-27 15:03
"The New York Post has been hacked. We are currently investigating the cause," the daily newspaper tweeted shortly after removing multiple disturbing tweets published earlier on Thursday. Fast Company was forced to take down its website for approximately two weeks after the hacker pushed racist notifications to its readers' mobile devices using the Apple News platform.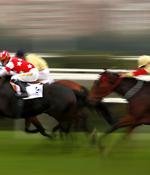 2022-09-20 20:33
The Hive ransomware operation claimed responsibility for an attack on the New York Racing Association, which previously disclosed that a cyber attack on June 30, 2022, impacted IT operations and website availability and compromised member data. NYRA is the operator of the three largest thoroughbred horse racing tracks in New York, namely the Aqueduct Racetrack, the Belmont Park, and the Saratoga Race Course.
2022-09-17 14:12
Empress EMS, a New York-based emergency response and ambulance service provider, has disclosed a data breach that exposed customer information. According to the notification, the company suffered a ransomware attack on July 14, 2022.
2022-05-29 20:29
A 37-year-old man from New York has been sentenced to four years in prison for buying stolen credit card information and working in cahoots with a cybercrime cartel known as the Infraud Organization. He joined the gang in August 2011 and remained a member for five-and-a-half years.
2022-02-08 21:24
Two New York-based "Tech entrepreneurs" were arrested on Tuesday for allegedly conspiring to launder $4.5bn in stolen cryptocurrency, the US Department of Justice said, adding it's so far recovered $3.6bn in purloined digicah - based on current prices. At the time the funds were stolen in August 2016, a single BTC traded for about $540, making 119,754 BTC worth about $65m. Today, one BTC sells for roughly $43,170, making the total haul worth about $5.2bn; it was valued at around $4.5bn at the time the feds filed their court documents.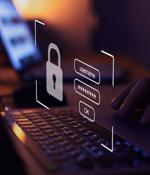 2022-01-12 18:11
New York Attorney General Letitia James reported 1.1 million credentials tied to 17 "Well known" state businesses were compromised in recent cyberattacks. According to the alert, many of the firms were unaware that that their customer's passwords had been compromised.
---