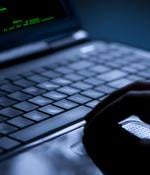 2021-08-11 23:00
Q2 fiscal 2021 financial highlights from continuing operations Net revenue was $467 million, reflecting a 22% growth year-over-year. Net Income of $108 million or a net income margin of 23%, as compared to $22 million or a net income margin of 6% in the year ago period.
2021-08-10 07:57
McAfee announced that MVISION Cloud, part of its secure access service edge offering - MVISION Unified Cloud Edge, now provides enhanced security coverage for Microsoft Dynamics 365, a line of enterprise resource planning and customer relationship management software applications. MVISION Cloud for Dynamics 365 provides an advanced set of security tools that are delivered via API, enabling holistic security controls across Dynamics 365.
2021-08-04 02:30
McAfee announced MVISION Private Access, an integrated approach to enable granular 'zero trust' access and extend data and threat protection capabilities to private applications hosted across hybrid IT environments. MVISION Private Access disrupts the Zero Trust Network Access market by making data-centricity a core capability of granular "Zero trust" access to private applications, whether in customer data centers, or hosted in private, public or hybrid cloud environments, from any location and device.
2021-07-29 22:15
McAfee Enterprise and FCN announced they have been awarded a contract from the U.S. Department of Veterans Affairs to provide several cybersecurity solutions. Under the five-year, $281 million contract, VA and the Veterans they serve will be protected by McAfee Enterprise's MVISION Endpoint Security, Data Loss Prevention Endpoint, and MVISION EDR. "As the administration's recent Executive Order on Improving the Nation's Cybersecurity emphasizes, our federal agencies need to move toward cybersecurity that is proactive rather than reactive, and VA is leading the way with these solutions," said Rob Lalumondier, Senior Director of Federal Civilian at McAfee Enterprise.
2021-06-29 23:45
McAfee and CenturyLink announced that CenturyLink has selected McAfee to provide complete home digital protection for new customers of the company's leased modems. For qualifying CenturyLink consumer and small business customers, innovative protection from McAfee is now available as soon as they plug their modem into the wall and connect to the internet, providing them with strong protection for their internet connected devices.
2021-06-28 23:30
McAfee announced an extension of its longstanding partnership with Samsung to protect consumers' personal data against online threats. Since 2017, McAfee has provided cross-device security to Samsung PC users worldwide via consumer security by McAfee LiveSafe.

2021-06-27 19:59
Controversial mogul and antivirus pioneer John McAfee on Wednesday died by suicide in a jail cell in Barcelona, hours after reports that he would be extradited to face federal charges in the U.S. McAfee was 75. Security personnel at the Brians 2 prison tried to revive McAfee, but he was eventually declared dead, per Associated Press.
2021-06-23 20:41
Former antivirus software creator John McAfee has died in what is reported to be a suicide as he waited for extradition to face tax evasion charges in the USA. McAfee was arrested in Spain in October 2020, where he was awaiting extradition to the US for allegedly not paying taxes on cryptocurrency, consulting, and other business arrangements. Hours after extradition was approved by Spanish courts, El Pais reported that McAfee was found dead in his cell from an apparent suicide where resuscitation attempts failed to revive him.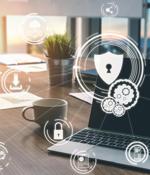 2021-06-23 20:12
John McAfee, the creator of McAfee antivirus software, was found dead in his jail cell near Barcelona in an apparent suicide Wednesday, hours after a Spanish court approved his extradition to the United States to face tax charges punishable by decades in prison, authorities said. Born in England's Gloucestershire in 1945 as John David McAfee, he started McAfee Associates in 1987 and led an eccentric life after selling his stake in the antivirus software company named after him in the early 1990s.
2021-06-23 20:12
John McAfee, the creator of the McAfee antivirus software, has been found dead in his cell in a jail near Barcelona, a government official told The Associated Press on Wednesday. read more
---