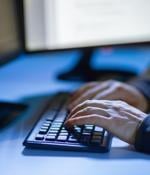 2021-07-07 22:15
Accelerating its push to aggressively grow global deployments and its market presence worldwide, NanoLock Security expanded its executive team to add deep utilities and security expertise with several new appointments including David Stroud who has joined NanoLock as GM of Europe and APAC. Stroud, who will be based in NanoLock's UK office, is an industry-recognized leader with over 15 years of deep international experience, along with direct expertise in the energy and metering sector - including through his successful tenure as executive director of EDMI Europe, a leading smart metering solution provider, and as general manager of Advanced Metering Services, New Zealand's largest metering provider. Stroud's presence in Europe and his highly relevant knowledge of this market will enable NanoLock to pursue further strategic partnerships in Europe and APAC with utilities and manufacturers.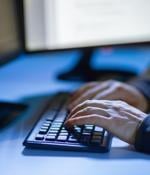 2021-07-06 22:15
ArchTIS announced the company is expanding its presence across Europe, Middle East and Africa with the appointment of Pete Smith as the Vice President and General Manager of EMEA, based in London, United Kingdom and the creation of a new UK corporate subsidiary. In addition to the appointment of Smith as the regional VP and GM, archTIS expects to finalise the formation of a UK corporate subsidiary in the coming week, which will formalise the Company's regional presence and support existing sales operations in the EMEA region, while bolstering the company's existing channel footprint across the region which includes channel partners in Ireland, South Africa, Germany and the Middle East.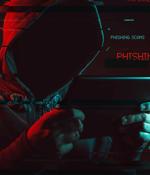 2021-06-02 22:15
Cohesity announced it has named Richard Gadd as vice president and general manager, EMEA sales with immediate effect. A proven technology sales and business development leader with almost three decades of experience in EMEA, Gadd will manage the company's business and sales operations throughout the region.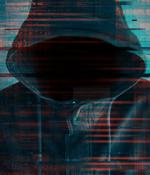 2021-05-30 22:15
Bishop Fox announced the appointment of accomplished industry executive, Patty Wright, as senior vice president and general manager of consulting. Wright reports to Bill Carroll, Bishop Fox's chief operations officer.
2021-04-13 23:00
AttackIQ announced that Ross Brewer has been promoted to General Manager and Vice President of Europe, Middle East and Africa and Asia Pacific Japan regions. Today, more than 9,000 students in 100 countries across EMEA and APJ are continuing their cybersecurity education with AttackIQ Academy.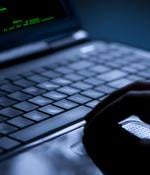 2021-04-11 22:30
Cloudflare announced the appointment of Jonathon Dixon as Vice President and General Manager, Asia Pacific, bringing with him more than 20 years of enterprise leadership experience in the IT industry, working for companies including IBM, Cisco and Amazon Web Services. Today, Cloudflare's global network spans more than 200 cities in more than 100 countries, including 44 cities across Asia Pacific.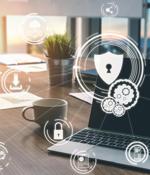 2021-04-06 09:51
MITRE named Dana Jackson as senior vice president and general manager, MITRE National Security Sector, where he will serve as a catalyst for accelerating change in how our nation addresses its greatest national security challenges and drive solutions of national impact. He is responsible for the strategic growth and execution of MITRE's national security programs, including support to the U.S. Department of Defense, the U.S. Department of Justice, and the Intelligence Community, including leading the National Security Engineering Center.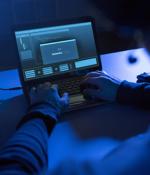 2021-01-06 23:30
SmartBear announced Greg Nicastro has joined the company as EVP/GM of Products and Technology. "Greg's proven track record leading product development organizations to innovate and scale will undoubtedly accelerate our product strategy and accomplishments," said Frank Roe, CEO of SmartBear.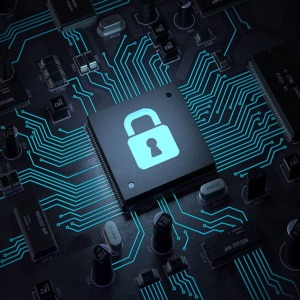 2020-02-28 16:12
GM is working with industry colleagues, company engineers, and middle school students to make cybersecurity a cornerstone of the auto industry, according to GM Chairman and CEO Mary Barra. Barra spoke at RSA 2020 on Thursday and explained the company's sophisticated strategy to improve cybersecurity now and in the future.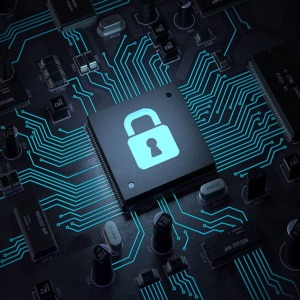 2020-02-27 21:58
According to Mary T. Barra, CEO of the automaker, GM has invested $100 million into cybersecurity per year, including the hire of nearly 500 men and women. In 2019, GM reached nearly 300,000 students and teachers across the United States, Barra noted, including with a Society of Automotive Engineers-led interactive cybersecurity challenge and curriculum for middle-school students.
---