2022-03-08 09:51
Samsung on Monday confirmed a security breach that resulted in the exposure of internal company data, including the source code related to its Galaxy smartphones. "According to our initial analysis, the breach involves some source code relating to the operation of Galaxy devices, but does not include the personal information of our consumers or employees," the electronics giant told Bloomberg.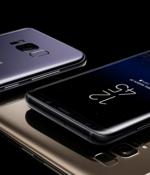 2022-03-07 16:29
Samsung Electronics confirmed on Monday that its network was breached and the hackers stole confidential information, including source code present in Galaxy smartphones. As first reported by BleepingComputer, the data extortion group Lapsus$ leaked at the end of last week close to 190GB of archives claiming to have been stolen from Samsung Electronics.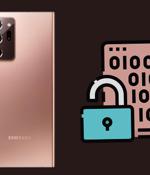 2022-02-28 20:23
A group of academics from Tel Aviv University have disclosed details of now-patched "Severe" design flaws in Android-based Samsung smartphones that could have resulted in the extraction of secret cryptographic keys. The shortcomings are the result of an analysis of the cryptographic design and implementation of Android's hardware-backed Keystore in Samsung's Galaxy S8, S9, S10, S20, and S21 flagship devices, researchers Alon Shakevsky, Eyal Ronen, and Avishai Wool said.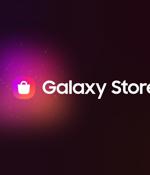 2021-12-28 16:38
Samsung's official Android app store, called the Galaxy Store, has had an infiltration of riskware apps that triggered multiple Play Protect warnings on people's devices. Scammers bet on the popularity of the pirate app, and indeed their cloned apps enjoyed a welcoming reception by the Samsung user community.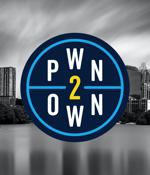 2021-11-05 17:25
Trend Micro's ZDI has awarded $1,081,250 for 61 zero-days exploited at Pwn2Own Austin 2021, with competitors successfully pwning the Samsung Galaxy S21 again and hacking an HP LaserJet printer to play AC/DC's Thunderstruck on the contest's third day. Sam Thomas from team Pentest Limited was the one who compromised the Samsung Galaxy S21 running the latest Android 11 security updates on the third day using a unique three-bug chain and earning $50,000.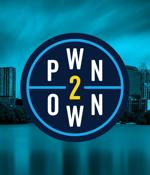 2021-11-04 16:03
Contestants hacked the Samsung Galaxy S21 smartphone during the second day of the Pwn2Own Austin 2021 competition, as well as routers, NAS devices, speakers, and printers from Cisco, TP-Link, Western Digital, Sonos, Canon, Lexmark, and HP. So far, Trend Micro's Zero Day Initiative has awarded $777,500 over the first two days of Pwn2Own Austin, with $415,000 awarded during the second day and $362,500 won during the first day. The Synacktiv team maintains a slight lead in the Master of Pwn standings with 15 Master of Pwn points and $150,000 won so far, one point ahead of the DEVCORE team that has 14 points and has earned $140,000.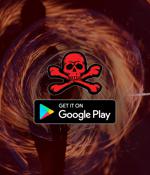 2021-11-03 06:45
Researchers have discovered 19 mobile apps carrying rooting malware on official and third-party Android app stores, including Google Play and Samsung Galaxy Store. "By using the rooting process to gain privileged access to the Android operating system, the threat actor can silently grant themselves dangerous permissions or install additional malware - steps that would normally require user interaction. Elevated privileges also give the malware access to other apps' sensitive data, something not possible under normal circumstances."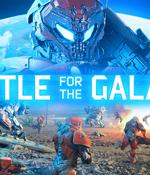 2021-06-03 22:06
An Elasticsearch server holding personal data of 6 million players of the popular mobile game Battle for the Galaxy was discovered insecure and containing over 1 terabyte of unencrypted data, meaning anyone with a link could access data stored on the repository. Battle for the Galaxy is available for Android and iOS devices, via the Steam gaming platform and also through the game publisher's browser-based version of the game.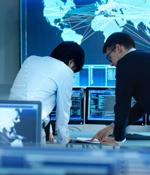 2021-05-06 09:15
A Reg reader recreated this scene in real life using his Samsung Galaxy A20 phone - and the severed tip of his index finger, parted from his hand thanks to an industrial accident involving a crane. "I extracted from its grave of medicinal alcohol, dried it off and... eureka! ... managed to register my dead finger on my phone."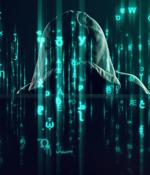 2020-11-09 07:11
In 1965, Gordon Moore published a short informal paper, Cramming more components onto integrated circuits. In it, he noted [PDF] that in three years, the optimal cost per component on a chip had dropped by a factor of 10, while the optimal number had increased by the same factor, from 10 to 100.
---