2021-08-19 19:32
Likely inspired by the LockBit ransomware gang, a Nigerian threat actor tried their luck with a $1 million payment lure to recruit an insider to detonate a ransomware payload on the company servers. With introductions no longer needed, the threat actor delivered the ransomware payload and the conversation kept flowing over Telegram, providing insight into the motivation and technical abilities of the scammer.
2021-08-09 14:33
SIGA OT Solutions, an Israel-based company that specializes in operational technology cybersecurity solutions, on Monday announced raising $8.1 million in a Series B funding round. The latest investment, which brings the total raised by the firm to $15 million, was led by Dutch investment firm PureTerra Ventures, with participation from Israeli venture fund SIBF, Moore Capital, and Germany-based industrial solutions provider Phoenix Contact.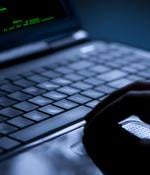 2021-08-03 13:46
Connected device security provider Finite State on Monday announced that it has raised $30 million in Series B funding. To date, the company has raised $49.5 million.
2021-07-29 13:56
SolCyber has emerged from stealth with $20 million in Series A funding from ForgePoint Capital, claiming to be the first modern MSSP for the mid-market. Venture funding for an MSSP is not unknown, but not common.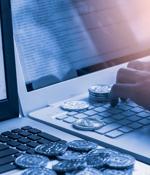 2021-07-29 12:42
Risk and compliance solutions provider LogicGate this week announced that it has raised $113 million in a Series C funding round, bringing the total raised by the company to $156 million. The funding round was led by growth equity firm PSG, with participation from existing investor Greenspring Associates.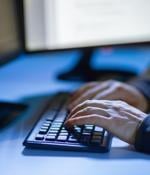 2021-07-28 14:45
Cyber asset management and controls platform Noetic Cyber emerged from stealth mode today and also announced that it has raised $20 million in Series A funding. Founded in 2019, with headquarters in Boston and London, Noetic claims to take a new approach to cybersecurity, relying on API aggregation and correlation to gather data from security and IT management tools.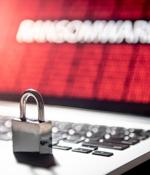 2021-07-27 11:18
Start-Up Nation Central, the independent not-for-profit organization connecting global corporations, investors, and governments to the Israeli tech innovation ecosystem, revealed that Israel's FinTech sector experienced a record-breaking first half of 2021 in terms of VC investments. According to a data gathered from Start-Up Nation Central Finder, Israeli companies raised $2.3B in the first half representing a staggering 260% increase over H1 2020 funding, and even surpassing the 2020 full-year total of $1.8B by 28%. Investments in FinTech made up 19% of the total funding in Israeli innovation technology companies during H1, which amounted to $12.2B. When it comes to international comparisons, data from PitchBook showed that Israel's 28% increase in FinTech funding over the 2020 total surpassed the 20% increase in US company funding and the negative growth exhibited by the Asian ecosystem but fell short of Europe's impressive 63% growth during the same period.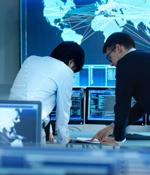 2021-07-23 11:51
SynSaber, a new industrial cybersecurity company, announced its launch this week with $2.5 million in seed funding from SYN Ventures, Rally Ventures and Cyber Mentor Fund. The Chandler, Arizona-based company was founded in 2020 by Jori VanAntwerp, who serves as the company's CEO, and Ron Fabela, its CTO. VanAntwerp previously worked at Gravwell, industrial cybersecurity firm Dragos, CrowdStrike, McAfee and FireEye.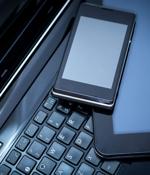 2021-07-21 15:53
Cybersecurity firm raises $30 Million to support growth of its AI-based DNS threat protection system. Washington, DC-based DNS security firm DNSFilter has closed a $30 million Series A funding round led by Insight Partners, and supported by original seed investor, Arthur Ventures.
2021-07-14 13:36
Software workload protection solutions provider Virsec on Wednesday announced raising $100 million in a Series C funding round, which brings the total raised by the company to $137 million. John Chambers, former CEO and chairman of Cisco, Mike Ruettgers, former CEO and chairman of EMC, as well as several former government and intelligence officials also invested in Virsec.
---