2021-09-21 05:16
Police arrested 106 people suspected of carrying out online fraud for an organized crime gang linked to the Italian Mafia, Europol said on Monday. It's claimed the suspects scammed hundreds of victims using phishing; SIM swapping attacks, in which crooks typically take control of people's cellphone numbers to get account login tokens texted to them; and so-called business email compromise, in which fraudsters typically use bogus invoices and the like to trick company staff into transferring money to the thieves.
2021-09-06 15:29
Tony Lauro, director of security technology and strategy at Akamai, discusses how to disrupt account takeovers in the exploitation phase of an attack. In these last two stages, attackers put the bots aside, roll up their sleeves and take a manual approach to try and compromise individual accounts.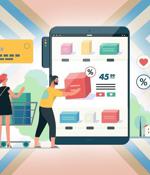 2021-08-23 03:30
There's a stark disconnect between retailers and shoppers on the matter of eCommerce fraud, Riskified reveals. The research, which comprised 4,000 consumers and 400 retailers across the US, UK, France and Germany, highlights how widespread online retail fraud is, the extent of its enduring financial impact and how it's perceived in the eyes of shoppers versus retailers.
2021-08-17 03:30
As the prevalence of digital fraud attempts on businesses and consumers continues to rise, TransUnion's analysis found that fraudsters are re-focusing their efforts from financial services to the travel and leisure and gaming industries. Gaming and travel and leisure were the two most impacted industries globally for the suspected digital fraud attempt rate, rising 393.0% and 155.9% in the last year, respectively.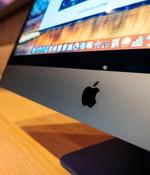 2021-07-29 09:59
Israel-based ecommerce fraud prevention company Riskified has announced the pricing of its initial public offering as it prepares to start trading publicly on the New York Stock Exchange. Riskified is offering 17,300,000 Class A ordinary shares at $21 per share, which means the company is hoping to raise more than $360 million.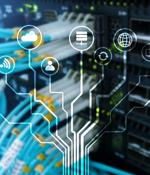 2021-07-29 02:20
LexisNexis Risk Solutions unveiled LexisNexis Fraud Intelligence Synthetic Score, a new product designed to help businesses mitigate synthetic identity fraud. LexisNexis Fraud Intelligence Synthetic Score analyzes hundreds of unique identity characteristics and events to help businesses identify inconsistencies and fraud patterns in application profiles.

2021-07-28 22:43
Law enforcement authorities in the Netherlands have arrested two alleged individuals belonging to a Dutch cybercriminal collective who were involved in developing, selling, and renting sophisticated phishing frameworks to other threat actors in what's known as a "Fraud-as-a-Service" operation. Believed to be active since at least 2020, the cybercriminal syndicate has been codenamed "Fraud Family" by cybersecurity firm Group-IB. The frameworks come with phishing kits, tools designed to steal information, and web panels, which allow the fraudsters to interact with the actual phishing site in real time and retrieve the stolen user data.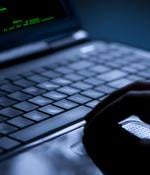 2021-07-23 14:00
Authorities in the Netherlands have arrested a 24-year-old believed to be a developer of phishing frameworks for a cybercrime ring named "Fraud Family." According to the Dutch National Police, the man worked together with a 15-year-old accomplice to develop and sell phishing panels that allowed cybercriminals to steal banking credentials from unsuspecting users.
2021-07-08 02:00
Thales announces a new voice biometric solution which is part of Thales Trusted Digital Identity Service Platform for onboarding and authentication. It meets the growing demand from mobile operator call centres to fight identity fraud whilst providing a seamless customer experience.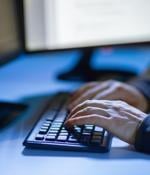 2021-07-06 23:15
ACI Worldwide announced that its partnership with Swedbank has contributed to a 55 percent decrease in card fraud, helping to improve customer experience and business growth for the Swedish bank. The bank partnered with ACI to enhance its fraud platform with the help of ACI Fraud Management and has transitioned from a rules-based to a holistic fraud management approach - which now applies insights from machine learning and shared data in addition to rules - to exempt low-risk transactions from the SCA requirements.
---