2021-05-18 23:45
Exterro announced they have teamed up with Microsoft to deliver a cloud-based digital forensics platform for law enforcement agencies worldwide. Designed to counter rising data volumes, data complexity and resource constraints, the combination of Exterro's Forensic Toolkit Lab on Microsoft Azure delivers exponentially improved forensic readiness, collaboration, and processing of data at scale designed to provide faster time to justice.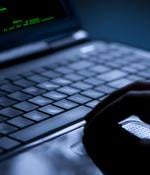 2021-04-18 22:45
"Yet as high-profile breaches like SolarWinds illustrate, the complexity of cloud environments makes rapid investigation and response extremely difficult since security analysts typically are not trained as cloud experts." "Cado Security solves for this with an elegant solution that automates time-consuming tasks like capturing forensically sound cloud data so security teams can move faster and more efficiently. The opportunity to help Cado Security scale rapidly is a terrific one for Blossom Capital."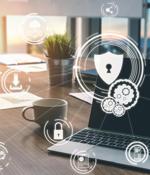 2021-04-16 02:01
Cado Security, provider of a cloud-native digital forensics platform, has secured $10 million in Series A funding, which brings the total amount raised by the company to date to $11.5 million. Founded in April 2020, the London, United Kingdom-based security firm helps enterprises investigate and respond to cyber-incidents in cloud environments.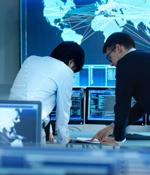 2021-03-30 17:22
Edinburgh, Scotland-based start-up Cyan Forensics has secured £5 million in a Series A funding round led by Par Equity. Cyan Forensics offers products designed to rapidly identify and block illegal content such as child pornography and terrorist material.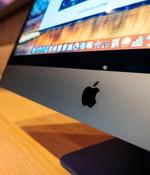 2021-03-19 02:45
ElcomSoft updates iOS Forensic Toolkit, the company's mobile forensic tool for extracting data from a range of Apple devices. Version 7.0 expands the ability to perform full file system extraction without the need to install a jailbreak, adding support for recent versions of iOS including iOS 14 through 14.3 on all devices including the current iPhone 12 range.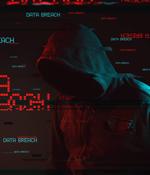 2021-01-21 15:25
Microsoft on Wednesday released another report detailing the activities and the methods of the threat actor behind the attack on IT management solutions firm SolarWinds, including their malware delivery methods, anti-forensic behavior, and operational security. In its latest report on the SolarWinds attack, which it tracks as Solorigate, Microsoft explains how the attackers got from the Sunburst malware to the Cobalt Strike loaders, and how they kept the components separated as much as possible to avoid being detected.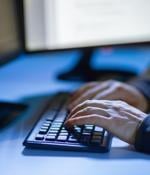 2020-09-22 00:00
Cyan Forensics announced a new partnership with Susteen, the California-based developer of mobile forensic tools. Founded in 2016, Cyan Forensics' technology for scanning computers is already used by the Home Office Child Abuse Image Database system and policing across the UK for offences relating to Child Sexual Abuse Material, and is deployed with counter terror policing in the UK and Europe.

2020-07-07 05:40
Microsoft has announced a new free-to-use initiative aimed at uncovering forensic evidence of sabotage on Linux systems, including rootkits and intrusive malware that may otherwise go undetected. The cloud offering, dubbed Project Freta, is a snapshot-based memory forensic mechanism that aims to provide automated full-system volatile memory inspection of virtual machine snapshots, with capabilities to spot malicious software, kernel rootkits, and other stealthy malware techniques such as process hiding.
2020-06-03 01:15
Endace announced that the EndaceProbe Analytics Platform is now integrated with Palo Alto Networks Cortex XSOAR, the industry's first extended security, orchestration, automation and response platform with native threat intel management that empowers security leaders with instant capabilities against threats across their entire enterprise. Through this integration, Endace and Cortex XSOAR provide customers with network packet capture from within Cortex XSOAR playbooks to enable accelerated, evidence-led, forensic investigation of cyberthreats.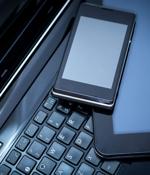 2020-05-06 23:45
Zimperium, the global leader in mobile security, announced a strategic partnership with ZecOps, the leading agentless automated Digital Forensics and Incident Response provider, enhancing Zimperium's offering with ZecOps' advanced mobile forensics capabilities. "Through our partnership with ZecOps, Zimperium is now the only company that can provide companies and government agencies with on-device, machine learning-based threat detection and automated digital-rich forensics for incident response efforts."
---