2021-07-22 08:30
Thales has announced what it claims is the "World's first" payment card to include an onboard fingerprint sensor, promising improved security and usability - and an end to contactless payment limits. The Thales Gemalto Biometric Sensor Payment card, the company explained, replaces the traditional PIN with an on-card fingerprint sensor and requires no modifications to existing point-of-sale payment terminals.
2021-06-26 00:00
HID Global announced the TouchChip TC series of capacitive fingerprint sensors has been awarded Level 1 certification by independent third-party testing house iBeta Quality Assurance. This conformance - conducted in accordance with ISO/IEC 30107-3 - affirms the HID Global biometric device functions to the highest standards, achieving 0% penetration during repeated test spoof attempts.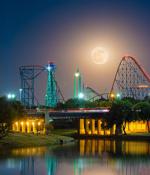 2021-06-22 11:14
Theme park operator Six Flags has agreed to pay $36 million to settle a class-action lawsuit over its acquisition of the fingerprint data of visitors to its theme parks. The Illinois Supreme Court ruled in the case Rosenbach v. Six Flags that collecting biometric data at premises' gates by scanning fingerprints of people who enter the company's theme park violates Illinois Biometric Information Privacy Act.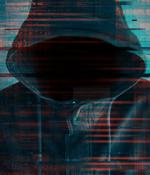 2021-06-09 06:30
An advanced persistent threat that Russia found inside government systems was too crude to have been the work of a Western nation, says security researcher Juan Andrés Guerrero-Saade of Sentinel Labs, before suggesting the malware came from a Chinese entity. Russian telco and IT services provider Rostelecom and the nation's National Coordination Center for Computer Incidents, an arm of the Russian Federal Security Service, in May published a joint report that detailed their assessment of attacks on several Russian government entities detected in 2020.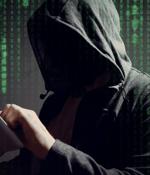 2021-04-14 23:45
Following the renewal of an existing contract, IDEMIA will deliver INTERPOL's new identification system that will usher in enhanced capabilities such as higher matching accuracy and more user-friendly interfaces. This latest alliance further strengthens IDEMIA's 20-year relationship with INTERPOL. Collaboration began in 2000 when IDEMIA delivered the first Automated Fingerprint Identification System.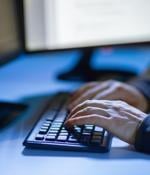 2021-03-05 01:45
Samsung Electronics, Mastercard, Samsung Card, have signed a memorandum of understanding to develop a biometric card that features a built-in fingerprint scanner to authorize transactions securely at in-store payment terminals. The biometric authentication capability allows safer interactions with reduced physical contact points by eliminating the need to enter a PIN on a keypad. It also adds an extra layer of security to currently available credit cards by verifying the cardholder's identity via a unique fingerprint.
2021-02-15 05:57
Microsoft president Brad Smith said the software giant's analysis of the SolarWinds hack suggests the code behind the crack was the work of a thousand or more developers. Speaking on US news magazine program 60 Minutes, Smith labelled the attack "The largest and most sophisticated attack the world has ever seen."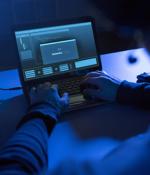 2020-11-30 18:30
If you've purchased a FEITIAN FIDO2 device and can't seem to get it working with Linux, Jack Wallen shows you how. That's fundamentally how FIDO2 works, and there are plenty of companies that make such devices.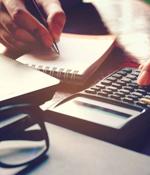 2020-10-21 23:45
Mastercard has teamed up with IDEMIA and MatchMove on their first pilot in Asia of a biometric card that uses a fingerprint to authorize transactions at in-store payment terminals. Developed by IDEMIA in accordance with Mastercard's technical and design specifications, F.CODE Easy ensures privacy and security by storing all biometric credentials on the card chip rather than a central database.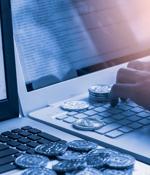 2020-10-05 08:49
Over a year has passed since Nmap had last been updated, but this weekend Gordon "Fyodor" Lyon announced Nmap 7.90. First and foremost, Nmap 7.90 comes with Npcap 1.0.0, the first completely stable version of the raw packet capturing/sending driver for Windows.
---