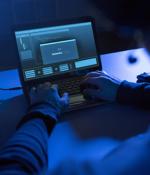 2021-08-02 11:46
A sophisticated telecommunications satellite that can be completely repurposed while in space has launched. Because the satellite can be reprogrammed in orbit, it can respond to changing demands during its lifetime.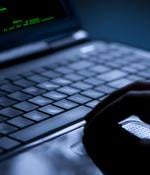 2021-07-27 23:45
Owl Labs announces its partnership with Bechtle to strengthen Owl Labs' presence within key European markets and verticals. As a result of the partnership, Owl Labs can continue to expand the reach, awareness, and adoption of its award-winning flagship product, the Meeting Owl Pro, across Europe through Bechtle's 80 locations in the DACH region and its e-commerce subsidiaries in 14 European countries, including: UK, Ireland, France, Germany, Netherlands, Belgium, Spain, Portugal, Italy, Poland, Hungary, Switzerland, Austria and Czech Republic.
2021-07-21 22:35
Unisys Corporation announced a four-year contract to support a range of services for the European Union. In partnership with Uni Systems and Wavestone, the Unisys-led consortium will consult on the design of major European IT systems to support eu-LISA, the European Union Agency for the Operational Management of Large-Scale IT Systems in the Area of Freedom, Security and Justice.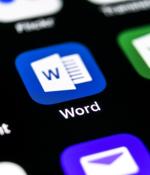 2021-06-28 22:30
AUTOCRYPT announced the opening of its first European office in Munich, Germany in June 2021. The new office, AUTOCRYPT Technologies GmbH, is expected to play a key role in the company's active work with European OEMs on building V2X, in-vehicle, and Plug&Charge security solutions, as well as its ongoing discussions to participate in the development of Europe's Cooperative Intelligent Transport Systems.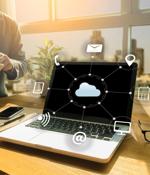 2021-06-10 03:00
Global Market Insights added a report on the European cloud computing market which estimates the market valuation will cross $140 billion by 2028 due to the government support for promoting cloud adoption throughout Europe. Growing usage of cloud computing among multiple organizations to ensure business continuity and adaptability to market changes for maintaining a competitive advantage over rival firms is likely to fuel the industry growth.
2021-06-10 00:00
Hosted on Amazon Web Services in Europe, the offering gives enterprise and mid-size customers another radically simple way to back up data, eliminate silos, and drive down capital expenditure costs, while Cohesity takes care of managing the underlying infrastructure. Cohesity DataProtect delivered as a Service includes support for an array of workloads including Amazon Elastic Compute Cloud instances and compute infrastructure, Amazon Relational Database Service, Microsoft 365 SaaS applications, and data sources such as VMware, Network Attached Storage, and SQL Server.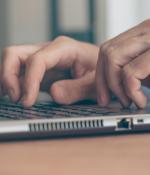 2021-06-03 08:30
Almost two weeks ago, the European Parliament took the step of objecting to the European Commission's decision to grant the UK data adequacy. The European Parliament's resolution will not block adequacy, but it nevertheless sends a significant political signal, particularly in the wake of two major court cases last week, which have found the UK's exemption of immigration from data protection laws to be unlawful and that UK mass surveillance laws violated privacy rights.
2021-06-01 01:41
The U.S. National Security Agency used a partnership with Denmark's foreign and military intelligence service to eavesdrop on top politicians and high-ranking officials in Germany, Sweden, Norway, and France by tapping into Danish underwater internet cables between 2012 and 2014. Details of the covert wiretapping were broken by Copenhagen-based public broadcaster DR over the weekend based on interviews with nine unnamed sources, all of whom are said to have access to classified information held by the Danish Defence Intelligence Service.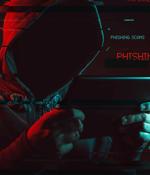 2021-05-18 11:42
The European Council this week announced its decision to extend for one year the framework for sanctions against cyberattacks that threaten the European Union and its member states. Established in 2017, the framework allows member states to take restrictive measures against cyberattacks, including to prevent, discourage, deter and respond to malicious activities.

2021-05-18 03:04
A financially motivated cybercrime gang has unleashed a previously undocumented banking trojan, which can steal credentials from customers of 70 banks located in various European and South American countries. The campaign consists of multiple moving parts, chief among them being the ability to trick users into entering two-factor authentication codes in fake pop-up windows that are then sent to the attackers, as well as its reliance on social engineering lures to convince visitors of banking websites into downloading a malicious smartphone app.
---