2021-08-01 01:00
Dynatrace announced customers can extend Smartscape, the Dynatrace platform's real-time and continuously updated topology, to bring Dynatrace's powerful AIOps and analytics capabilities to more open-source services, including OpenTelemetry, FluentD, and Prometheus. As a result, DevOps and SRE teams can easily curate and analyze data streams from any source, at scale.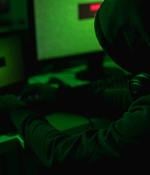 2021-06-18 01:00
Dynatrace announced its new Davis Security Advisor, an AI-powered enhancement to the Dynatrace Application Security Module that automatically surfaces, prioritizes, and details the software libraries and open-source packages representing the greatest risk to an organization. This empowers DevSecOps teams to make more informed, real-time decisions and address the most critical vulnerabilities first, which allows them to reduce the risk facing their organization with greater confidence and efficiency, leaving more time to drive innovation.
2021-05-05 00:30
Software intelligence company Dynatrace announced it is providing agentless support for OpenTelemetry. This allows customers to send OpenTelemetry data directly to the Dynatrace Platform when agents are not possible or necessary.
2021-02-12 01:45
These include extending Dynatrace's AI-powered risk assessment for applications running on Node.js, the runtime environment underpinning the cloud-native applications of many of the world's leading brands. Dynatrace is extending automatic software vulnerability detection in Kubernetes environments from workloads to the platform itself, and linking vulnerabilities discovered by Dynatrace to individual containers to streamline assessment and increase the speed of remediation.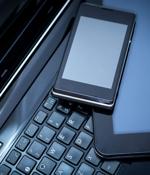 2021-02-10 01:45
Dynatrace announced it has enhanced its Digital Experience Module to include Session Replay for native-mobile applications. This will provide digital teams with a movie-like view of a mobile user's experience, enabling teams to see every click, swipe, and tap from the user's perspective, and allowing them to optimize mobile apps for performance, feature adoption, and conversions.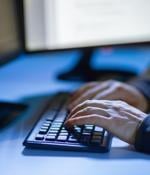 2021-01-18 01:00
Dynatrace announced that its Application Security Module now directly links the vulnerabilities it identifies in real time in production and pre-production environments to the Snyk Intel database of open source vulnerabilities to facilitate faster and easier remediation by developers. Dynatrace Application Security, the newest module in Dynatrace's all-in-one Software Intelligence Platform, is optimized for Kubernetes architectures and DevSecOps approaches.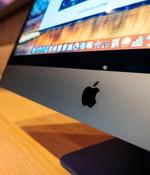 2020-12-01 01:30
Dynatrace announced its expanded partnership with SAP will help prepare the world's leading retailers for a successful Cyber Monday and beyond. "As a part of our digital transformation efforts, we needed to migrate our e-commerce to a more advanced platform. This required digital experience monitoring to understand precisely which improvements to prioritize and ensure everything performs as expected," said Christoferson Chua, B2B E-Commerce Lead Developer, at ASICS. "The combined power of Dynatrace digital experience monitoring and SAP Commerce Cloud helps us understand and pinpoint bottlenecks across our e-commerce integrations, enabling our teams to proactively drive innovation and optimizations to achieve a fast and responsive storefront. Ultimately, this allows us to strengthen our relationships with customers and partners, as well as our brand value."
2020-10-26 00:30
Dynatrace announced an enhanced, bi-directional, and automatic integration between the Dynatrace Software Intelligence Platform and the ServiceNow Platform. With precise topology and service mapping for dynamic multicloud environments, joint customers can increase efficiency through intelligent automation and reduce the risk of disruptions with predictive problem identification and automatic remediation, giving BizDevOps teams more time to innovate and accelerate digital transformation.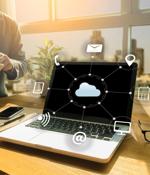 2020-06-09 23:45
Software intelligence company Dynatrace announced it has extended its advanced observability capabilities to cloud and data center environments running on the Linux ARM platform. "In modern IT environments, containers, cloud applications, and microservices can come and go in seconds. Teams can't waste time attempting to maintain observability," said Steve Tack, SVP of Product Management, Dynatrace.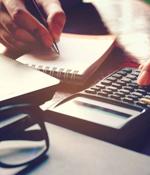 2020-04-08 23:30
Software intelligence company Dynatrace, announced it is 'In Process' to attain Federal Risk and Authorization Management Program Authorization at a moderate impact level. Achieving FedRAMP Authorization from the General Services Administration FedRAMP Program Management Office will allow federal agencies to benefit from the AI-powered, end-to-end observability capabilities of the Dynatrace Software Intelligence Platform to achieve their digital transformation and mission goals with greater efficiency, simplicity and speed.
---