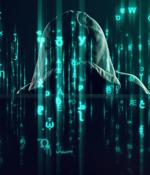 2021-08-06 06:30
South Korea has this week announced two new weapons: grenade-launching drones for its military, and anti-ransomware software for businesses. The nation's Defense Acquisition Program Administration has revealed that in 2022 South Korea will test grenade-launching drones that can be remotely controlled over a range of two kilometres, carrying gunpowder-filled 40mm shells.
2021-05-04 14:41
Security researchers Ralf-Philipp Weinmann of Kunnamon, Inc. and Benedikt Schmotzle of Comsecuris GmbH have found remote zero-click security vulnerabilities in an open-source software component used in Tesla automobiles that allowed them to compromise parked cars and control their infotainment systems over WiFi. It would be possible for an attacker to unlock the doors and trunk, change seat positions, both steering and acceleration modes - in short, pretty much what a driver pressing various buttons on the console can do.
2021-05-03 12:29
Two researchers have shown how a Tesla - and possibly other cars - can be hacked remotely without any user interaction. The analysis was initially carried out for the Pwn2Own 2020 hacking competition - the contest offered a car and other significant prizes for hacking a Tesla - but the findings were later reported to Tesla through its bug bounty program after Pwn2Own organizers decided to temporarily eliminate the automotive category due to the coronavirus pandemic.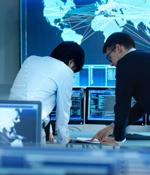 2021-01-19 06:50
SparkCognition and SkyGrid announced a new collaboration to deploy AI-powered cybersecurity directly on drones, protecting them from zero-day attacks during flight. Equipped with SparkCognition's DeepArmor cybersecurity product, SkyGrid is the first airspace management system to enable drone protection powered by AI. This approach provides more advanced airspace security than traditional anti-malware reliant on signatures of known threats.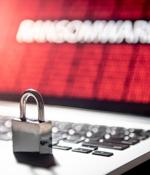 2020-12-22 04:30
In the Department of Defense the display reinvigorated interest in counter-swarm tactics research, for drones and swarming tactics can have applications in all warfighting domains. It enables Kaminer's group to establish a multi-university, multi-year effort to develop an operational planning simulation for defense against an attacking drone swarm.
2020-11-25 05:00
Unmanned Aerial Vehicles, also known as drones, are emerging as enablers for supporting many applications and services, such as precision agriculture, search and rescue, or in the field of communications, for temporary network deployment and their coverage extension and security. Giovanni Geraci, a researcher with the Department of Information and Communication Technologies at UPF, points out in a recent study: "On the one hand, it is important to protect the network when it is disturbed by a drone that has connected and generates interference. On the other, in the future, the same drones could assist in the prevention, detection, and recovery of attacks on 5G networks".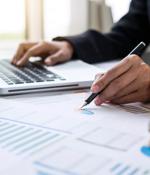 2020-10-27 10:10
A British startup is hoping to strap 5G antennas to liquid-hydrogen-powered high-altitude pseudo-satellites in the hope of replacing mobile base stations on the ground. Bruno Jacobfeuerborn, chief exec of DT's mobile mast subsidiary, said in a canned statement: "We are thrilled to be working with Stratospheric Platforms to realise our vision of connectivity from the sky. SPL's unique technology will enable us to deliver to all our customers, wherever they are located, a true broadband experience. We welcome other investors to join us on this journey to cost-effectively address the challenges of broadband roll-out."
2020-10-12 11:00
An innocent drone has crashed after being attacked by an aggressive Scottish black-headed gull. The remote-controlled craft, a DJI Matrice M200 quadcopter, was being flown over Stranraer Academy in Dumfries and Galloway when the avian terror struck without warning.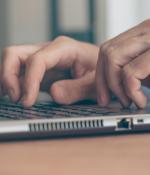 2020-10-02 13:42
It could be the wackiest product yet from Amazon - a tiny indoor drone which buzzes around people's homes as a security sentry. Amazon says the tiny drone is "Built with privacy in mind" and operates at the direction of its customers.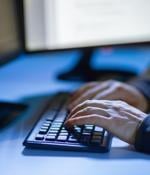 2020-09-29 18:44
Popular plane-tracking website Flight Radar 24 has been the victim of multiple DDoS attacks over the past few days - and though the site's operators haven't attributed blame, some have wondered if a regional conflict may have been the cause. Attacks on our systems continue and while we were able to bring services back for a short time, significant instability due to the sustained attacks has forced us to refocus our efforts to mitigate them.
---