2021-08-04 23:00
Deloitte Risk and Financial Advisory announced its acquisition of the industrial cybersecurity business from Greenville, S.C.-based Applied Engineering Solutions, Inc. The deal will bolster Deloitte's existing cybersecurity offerings with the aeCyberSolutions business' well-tested frameworks, methodologies and technology-enabled tools for industrial control systems / operational technology security. "Cyberattacks on industrial controls systems for critical infrastructure are increasingly sophisticated and far-reaching, making cyber resilience and regulatory compliance more important than ever," said Wendy Frank, Deloitte Risk and Financial Advisory Cyber 5G and IoT leader and principal, Deloitte and Touche LLP. "As industrial organizations digitally transform to adopt more emerging technologies like 5G, the Internet of Things, machine learning and artificial intelligence, our acquisition of the aeCyberSolutions business helps us to offer leading-edge ICS/OT technologies and related advisory services."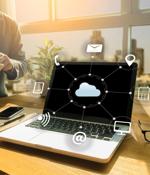 2021-08-01 23:00
The expansion delivers Saviynt's identity governance, privileged access, and access risk analytics capabilities to organizations as a managed service through Deloitte's Digital Identity+ Platform, bringing together Saviynt's innovative technology and Deloitte's deep experience in providing strategic business solutions. The Saviynt Enterprise Identity Cloud platform helps modernize identity and governance administration, secures access across multi-cloud environments, governs third-party access, enforces cloud privileged access management, and automates user lifecycle management with predictive analytics.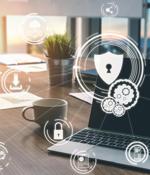 2021-07-29 23:45
Deloitte has formed a strategic alliance with Palo Alto Networks to deliver integrated, end-to-end zero trust and multi-cloud cybersecurity solutions to their mutual enterprise and government customers. The alliance brings together Deloitte's award-winning cyber risk consulting services and Palo Alto Networks' platform security capabilities to deliver broad solutions designed to help customers simplify complex security infrastructure while increasing speed and agility, enabling them to protect their most important digital initiatives and realize the full value of their cybersecurity investments.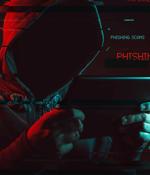 2021-07-27 23:00
Deloitte Risk & Financial Advisory announced its acquisition of substantially all the assets of TransientX, a Zero Trust Network Access company based in Hoboken, N.J. The deal adds TransientX's employees and its unique, dissolvable, cloud-native application networking technology for ZTNA to Deloitte's existing Zero Trust offerings and solutions. "As organizations modernize their enterprise environments to deal with evolving business models and complex, hyper-connected IT ecosystems, they're typically shifting from a perimeter-centric approach to the risk-based, Zero Trust approach that enforces the concept of least privilege," said Andrew Rafla, a Deloitte Risk & Financial Advisory Zero Trust leader and principal, Deloitte & Touche LLP. "TransientX's technology offers the unique capability to embed Zero Trust Network Access into Deloitte's products and services, differentiating and evolving how we deliver our offerings to our clients - which will lend support to our clients' Zero Trust adoption efforts as well."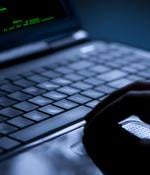 2021-06-08 23:30
Deloitte announced its acquisition of substantially all the assets of CloudQuest, a cloud security posture management provider based in Cupertino, Calif. The deal will bolster Deloitte's existing cloud cybersecurity offerings with CloudQuest's cloud-native security capabilities to more seamlessly manage security workflows, reduce risk and improve data security. "While the global pandemic slowed some things, it didn't slow cloud migration or cloud reliance for the vast majority of organizations," said Vikram Kunchala, Deloitte Risk & Financial Advisory Cyber Cloud leader and principal, Deloitte & Touche LLP. "As organizations work to build or advance their security postures for cloud or hybrid-cloud environments, we're expanding and diversifying our services and solutions portfolio to help our clients continuously monitor, prevent and remediate security threats."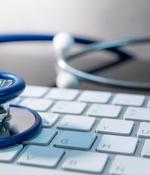 2021-04-08 23:15
Glassbeam announced it is working closely with Deloitte in a strategic ecosystem relationship to meet the urgent business needs of customers in the healthcare IoT analytics sector. Glassbeam and Deloitte will help healthcare organizations drive higher Return on Assets by deploying Glassbeam's Clinsights solution which delivers improved machine uptime and utilization across an entire fleet of medical equipment.
2021-01-27 00:30
Deloitte announced its acquisition of substantially all the assets of Root9B. The deal will bolster Deloitte's existing Detect and Respond cyber client offering with R9B's deeply experienced cyber operations professionals and its award-winning threat-hunting and risk assessment solutions. "Commercial and government entities contend with cyber adversaries who use incredibly sophisticated technology to penetrate legacy defenses and take advantage of expanding attack surfaces," said Deborah Golden, Deloitte Risk & Financial Advisory Cyber and Strategic Risk leader and principal, Deloitte.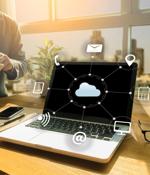 2020-12-04 00:45
Deloitte announced a global, multi-year strategic collaboration with Amazon Web Services Professional Services on cloud migration and application modernization for enterprise and public sector customers. "The nature of our C-suite relationships often enables us to design a holistic migration approach focused on driving the right business outcomes for our clients, including speed and efficiency of getting to the cloud, in a transformational context," said Patrick Jehu, principal and AWS Professional Services general manager, Deloitte Consulting LLP. "Our joint model with AWS uses automation to accelerate and optimize our clients' cloud migrations, and industry-leading solutions to modernize applications."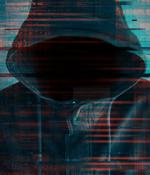 2020-11-05 08:28
A website created for global consultancy Deloitte to quiz people on knowledge of hacking tactics has proven itself vulnerable to hacking. The site invites visitors to "Test Your Hacker IQ" by entering a username.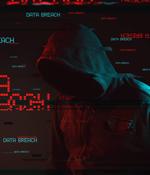 2020-08-26 23:45
To help companies proactively address AI ethics and integrity, the Deloitte AI Institute announced its Trustworthy AI framework. "C-suite executives and boards must ask tough questions about ethical use of technology and provide active governance to safeguard their organization's reputation and preserve the trust of internal and external stakeholders," said Irfan Saif, AI co-leader, Deloitte & Touche LLP. "Organizations must demonstrate readiness to manage the new breed of risk that comes with human-machine collaboration. Our Trustworthy AI framework provides a common language to help organizations develop the appropriate safeguards and use AI in an ethical manner."
---