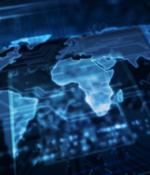 2021-07-28 17:40
The Biden administration is taking steps to harden cybersecurity defenses for critical infrastructure, announcing on Wednesday the development of performance goals and a voluntary public-private partnership to protect core sectors. The actions, outlined in an order from President Joe Biden, are an acknowledgment of the cybersecurity vulnerabilities of critical industries - a reality made clear by the May hack of the nation's largest pipeline, which delivers about 45% of the fuel consumed on the East Coast.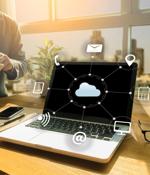 2021-07-21 01:15
Google Cloud today announced new zero trust offerings for government, a set of services to help U.S. federal, state, and local government organizations implement zero trust architecture in accordance with the Biden Administration's Executive Order on Improving the Nation's Cybersecurity and in alignment with National Institute of Standards and Technology standards. Zero Trust Assessment and Planning offering: Delivered through Google Cloud's professional services organization, the Zero Trust Assessment and Planning offering is designed to help the government reach security goals through zero trust architecture planning for core applications and data.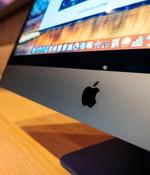 2021-07-11 23:30
Allot announced that a Tier 1 communications group headquartered in Europe, with operating units in the EU and North America, has signed an agreement with Allot to enable their operating units to offer cybersecurity services to their consumer and small and medium-sized business customers based on Allot's HomeSecure, BusinessSecure, and an endpoint security application. The engagement between Allot and the group is based on a recurring monthly fee derived from the actual number of subscribers using the cyber security solution.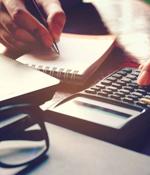 2021-05-20 01:00
Avast announces the official launch of Avast Business Hub, a new security platform designed to streamline how Avast's channel partners, managed security service providers, and business customers manage their cybersecurity solutions. Avast Business Hub consolidates a number of critical security and availability capabilities for SMBs. It consolidates endpoint protection, patch management, backup and recovery, and remote access and support solutions into an integrated security platform that enables organizations to easily manage and protect their devices, applications, data, and networks.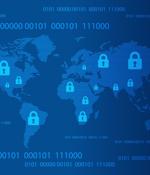 2021-04-29 01:39
An FBI operation that gave law enforcement remote access to hundreds of computers to counter a massive hack of Microsoft Exchange email server software is a tool that is likely to be deployed "Judiciously" in the future as the Justice Department, aware of privacy concerns, develops a framework for its use, a top national security official said Wednesday. Many victims took steps on their own to safeguard their systems, but for those that who did not, the Justice Department stepped in to do it for them with a judge's approval.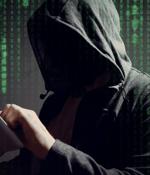 2021-03-30 14:21
Last year's abrupt transition to working from home shifted certain security objectives in order to protect all the new remote endpoints. Fileless malware attacks have grown in popularity largely due to their ability to evade detection by traditional endpoint protection.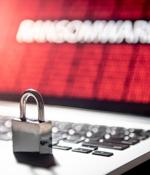 2021-03-29 06:30
The last year has probably seen a chunk of your workforce shift to home, negating any concept of an easily defensible corporate "Perimeter" around your systems and data. Probably, have more data than ever before to worry about, as your business increasingly relies on analytics and AI. But where is that data? In a data centre? Somewhere in the cloud? On your workers' home networks and devices?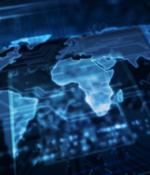 2021-03-01 13:17
State and local governments will be required to spend a portion of nearly $1.9 billion in annual federal public safety grants on the fight against domestic extremism and improved cybersecurity, the Department of Homeland Security said Thursday. Secretary of Homeland Security Alejandro Mayorkas said it was the first time since the agency, which was created in response to the Sept. 11, 2001, terrorist attacks, had directed that domestic violent extremism be specified as a national priority in programs to help state and local law enforcement agencies respond to emergencies.
2020-12-14 01:14
Naked Security's Paul Ducklin interviews Sophos expert John Shier about his recently published paper, "20 years of cyberthreats that shaped information security". Join John on a dizzying journey all the way from legendary viruses such as ILOVEYOU and Code Red, which flooded the internet in 2000, to present-day ransomware gangs like Ryuk and REvil, who are extorting millions of dollars in blackmail money per attack.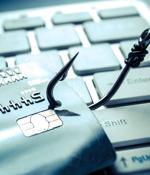 2020-11-10 17:52
As COVID-19 continues to threaten the world, these types of attacks are expected to persist, according to cyber threat intelligence provider Check Point Research. In a report released Tuesday titled Securing the 'next normal, Check Point discussed its 2021 predictions in the face of the pandemic.
---