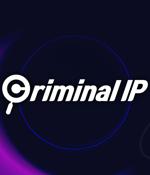 2023-11-21 15:01
Notably, Criminal IP, a Cyber Threat Intelligence search engine developed by AI SPERA, has integrated its IP address and URL scans into VirusTotal. VirusTotal aggregates data from various antivirus engines, website scanners, file and URL analysis tools, and user contributions.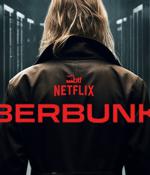 2023-11-16 05:30
The 64-year-old Dutchman, who is currently serving a prison sentence in Germany, is a bunker aficionado, having been fascinated with them since he visited a WWII bunker in Arnhem when he was a kid. Understanding the possibilities of computer technology and the internet, he first opened a profitable computer store in the early 90s. In 1995, with the money earned from this business, he was able to buy a former NATO bunker in the southern part of the Netherlands, which ended up being the location of the first Cyberbunker - a company that provides internet and web hosting services to questionable operations.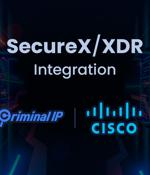 2023-11-13 15:02
Criminal IP, a prominent Cyber Threat Intelligence search engine developed by AI SPERA, has recently integrated with Cisco SecureX/XDR, empowering organizations to stay ahead of malicious actors by providing a comprehensive solution for threat intelligence and risk assessment. Cisco is a global leader in technology that delivers innovative software-defined networking, cloud, and security solutions, including secure access, vulnerability management, network segmentation, and threat response.
2023-11-01 20:00
The Mozi botnet has all but disappeared according to security folks who first noticed the prolific network's slowdown and then uncovered a kill switch for the IoT system. Then this August, the criminal network's activity took "a sudden and unanticipated nosedive," according to ESET Research, which on Wednesday said its team found an activated kill switch to "Put the IoT zombie botnet in its grave."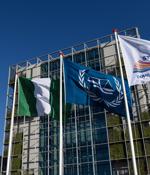 2023-10-21 14:01
The International Criminal Court provided additional information about the cyberattack five weeks ago, saying that it was a targeted operation for espionage purposes. As an international tribunal, the International Criminal Court is seated in The Hague, Netherlands, and its attributions are to investigate, and to hold accountable individuals committing crimes of concern to the international community.
2023-09-20 19:46
The International Criminal Court said criminals breached its IT systems last week but it isn't over yet, with the ICC saying the "Cybersecurity incident" is still ongoing. As the court continues to analyze and mitigate the impact of the incident, the priority is ensuring that the core work of the Court continues.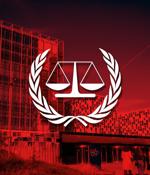 2023-09-19 20:24
The International Criminal Court disclosed a cyberattack on Tuesday after discovering last week that its systems had been breached. "At the end of last week, the International Criminal Court's services detected anomalous activity affecting its information systems," the ICC said.
2023-09-14 14:02
AI Spera is pleased to announce its attainment of the highest global compliance certification level, PCI DSS Level 1 for Criminal IP, its in-house developed and serviced Cyber Threat Intelligence search engine. The Payment Card Industry Data Security Standard is a global information security standard designed to safeguard card payment information and transactions.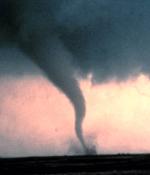 2023-08-23 22:45
Two founders of Tornado Cash were formally accused by US prosecutors today of laundering more than $1 billion in criminal proceeds through their cryptocurrency mixer. As a cryptocurrency mixer, Tornado Cash is appealing to cybercriminals as it offers to provide them a degree of anonymity.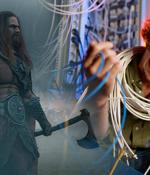 2023-08-23 07:26
CloudNordic has told customers to consider all of their data lost following a ransomware infection that encrypted the large Danish cloud provider's servers and "Paralyzed CloudNordic completely," according to the IT outfit's online confession. While none of this is good news to organizations that have now lost all of their website and email data, CloudNordic does offer a slight silver lining: the biz doesn't believe that the criminals exfiltrated any information before encrypting the systems.
---