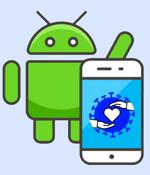 2021-09-23 10:05
An "Insidious" new SMS smishing malware has been found targeting Android mobile users in the U.S. and Canada as part of a new campaign that uses SMS text message lures related to COVID-19 regulations and vaccine information in an attempt to steal personal and financial data. Proofpoint's messaging security subsidiary Cloudmark coined the emerging malware "TangleBot."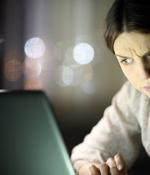 2021-09-17 16:42
An IT recruitment agency says a "Phishing scam" is behind a fake email sent to its customers with details on how to apply for a "Coronavirus Digital Passport." The email - sent to applicants and clients of Concept Resourcing, based in Dudley, England, on 14 September and seen by The Reg - claimed users could "Get your Digital Coronavirus Passports today" and showed recipients a big juicy link where they could do so.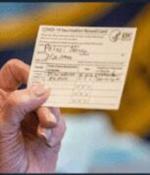 2021-09-13 13:03
Quickly following the president's mandate announcement, the price of a phony CDC vaccination card shot up from $100 to $200, Check Point Research said on Friday. In January, the phony vaccine card sales occurred mostly on the Dark Web, where you needed special software to access them, Ahmed said.
2021-08-31 13:54
For companies going fully remote again, team cohesion, cloud investments and reducing IT burden could be key, according to tech experts. After a year of remote work, companies were starting to bring employees back to the office, but the more contagious delta variant and surging COVID-19 cases are giving employers pause; complicating office reentry timelines.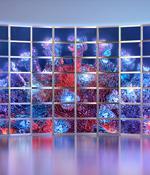 2021-08-19 16:38
Municipalities all over the world are collecting vast amounts of data through COVID-19 contact-tracing programs, like Indiana's, and vaccine record keeping. Another person called "BigDOCS" was offering letters declaring that someone tested negative for COVID-19, for $40. Another counterfeit certificate seller was offering a fake vaccine card for $100, and for $125 the recipient can receive it overnight.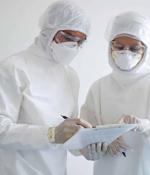 2021-08-12 10:33
Since March, there's been a 257 per cent increase in the number of sellers using the Telegram messaging app to advertise fake vaccination cards to "Those who do not want to take the vaccine," according to security biz Check Point. The company said there are now more than 2,500 groups on Telegram trying to sell fake vaccination certificates.
2021-08-06 13:55
Despite a rise in global spam numbers, adoption of new languages by phishing attackers, new scam types and a shift in the most commonly impersonated business type to phish people, Kaspersky's Q2 2021 quarterly spam report is described by its authors as "Not delivering any surprises." That's not to say there wasn't anything actually interesting in Q2 phishing and spam statistics: The percentage of email that's junk is up to 46.56% after bottoming out in March 2021, and global internet portals have displaced online stores as the business type most commonly impersonated by cybercriminals in phishing campaigns.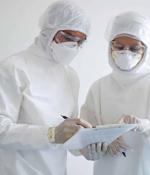 2021-08-04 08:28
The UK's data watchdog has defended its approach to regulating government health technologies during the pandemic as "Pragmatic." In its annual report, the Information Commissioner's Office said it had supported public health innovation, reflecting the flexibility of data protection law.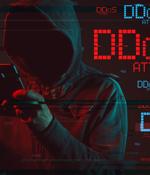 2021-08-03 18:13
The Lazio region in Italy has suffered a reported ransomware attack that has disabled the region's IT systems, including the COVID-19 vaccination registration portal. Early Sunday morning, the Lazio region suffered a ransomware attack that encrypted every file in its data center and disrupted its IT network.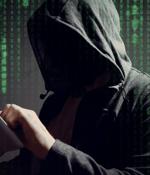 2021-08-03 18:13
The Lazio region in Italy has suffered a RansomEXX ransomware attack that has disabled the region's IT systems, including the COVID-19 vaccination registration portal. [...]
---