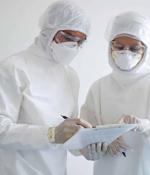 2021-04-30 09:59
The Dutch government has temporarily disabled its coronavirus warning app amid data privacy concerns for people who have the app installed on phones using the Android operating system. Health Minister Hugo de Jonge announced late Wednesday that the CoronaMelder app will stop sending warnings for 48 hours while the government checks if users' data is secure.
2021-03-24 10:24
Cybercriminals ruthlessly exploited the coronavirus pandemic to set up phishing websites that posed as Pfizer, BioNTech and other household-name suppliers of vaccines and PPE, according to Palo Alto Networks. In a post published today, Palo Alto's Unit 42 threat intel division said COVID-themed phishing lure URLs "Largely centered around Personal Protective Equipment and testing kits in March 2020, government stimulus programs from April through the summer 2020 and vaccines from late fall 2020 onward."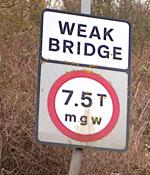 2021-02-19 19:21
Unlike a cube, you don't end up as wide as you are tall, you're not as deep as you are wide, and your legs are a totally different shape and size to your torso, so presumably cubing your height in the BMI formula would be little better than squaring it, tending to overestimate your volume rather than to underestimate it. It's still not obvious why BMI divides by the square of your height, given that you aren't flat, either - unlike a square, which does have a width and a height, yet has a depth of zero and therefore no volume at all.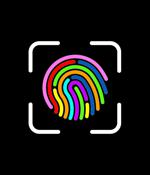 2021-01-20 19:58
Remember Apple's TouchID sensor, which created quite a stir way back in 2013 when the iPhone 5s came out with a home button that could also read your fingerprint? What if a court compelled you to unlock your phone with your fingerprint? In the USA, for example, would fingerprint unlock "Codes" enjoy the same Fifth Amendment protection against self-incrimination as numeric or alphabetic lock codes? Would "Something you have" be protected under the right to silence in the same way as "Something you know"? What if your fingerprint data were stolen? Lock codes and passphrases can easily be changed if you think someone else has phished or stolen them.
2020-12-09 20:09
The EU Medicines Agency today revealed it was hacked, just a week after infosec eggheads said foreign state hackers have been targeting European institutions. BioNTech, the German biotech firm that is developing a COVID-19 coronavirus vaccine with Pfizer said it was told by EMA that the miscreants had stolen from an agency computer files submitted by BioNTech and Pfizer describing their vaccine as part of the regulatory approval process.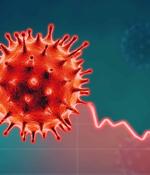 2020-12-08 14:42
A new report from cyber threat intelligence provider Check Point looks at the security concerns and priorities among organizations for 2021. The biggest change was the need to enable remote working at a large scale, cited by 67%. Other changes include security education for employees, improving network security and threat prevention, expanding endpoint and mobile security, and rapidly adopting cloud technologies.
2020-12-03 20:47
The emails impersonate a member company of the COVID-19 vaccine supply chain to harvest account credentials, says IBM Security X-Force. A calculated cybercriminal operation is targeting companies in the coronavirus vaccine supply chain with phishing emails that appear to be designed to steal sensitive user credentials, IBM Security X-Force said in a report released Thursday.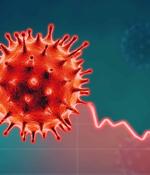 2020-11-16 02:00
Australia will develop the capability to use payment records in the service of coronavirus contact tracing. A National Contact Tracing Review released last Friday called for a raft of information technology responses to the pandemic, on grounds that containment of the novel coronavirus will be needed even after a vaccine emerges.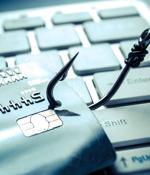 2020-11-10 17:52
As COVID-19 continues to threaten the world, these types of attacks are expected to persist, according to cyber threat intelligence provider Check Point Research. In a report released Tuesday titled Securing the 'next normal, Check Point discussed its 2021 predictions in the face of the pandemic.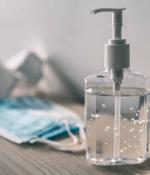 2020-11-09 15:52
British eavesdropping agency GCHQ is actively hacking Russian attempts to undermine coronavirus vaccine efforts, according to The Times. Some weeks ago a Russian misinformation campaign was brought to light, again by The Times, aiming to sow distrust of the safety and efficacy of a COVID-19 vaccine being developed by drug company AstraZeneca and Oxford University in the UK. The campaign reportedly claimed that because AZD1222 uses a replication-deficient chimpanzee viral vector, it could "Turn people into monkeys".
---