2021-07-27 01:03
A former CIA software engineer can represent himself at his upcoming retrial on espionage charges, a judge said Monday. Schulte, 32, faces an October trial on charges that he leaked CIA secrets to WikiLeaks, which published materials in 2017 that revealed how the CIA hacked Apple and Android smartphones in overseas spying operations and efforts to turn internet-connected televisions into listening devices.
2021-06-29 14:48
GreyNoise, which describes itself as an "Anti-threat intelligence" company, helps analysts distinguish between malicious and benign internet traffic and the alerts triggered by security defenses, allowing SOCs to differentiate between those events stemming from harmless internet 'noise' and those that have a malicious intent. "Security analysts are overwhelmed with alerts," comments GreyNoise founder and CEO Andrew Morris.
2021-03-25 00:02
A former CIA employee cannot get espionage charges against him dismissed on the grounds that there weren't enough Hispanic or Black individuals on the grand jury that indicted him, a judge ruled Wednesday. U.S. District Judge Paul A. Crotty issued his ruling in the case against Joshua Schulte, finding that there was nothing illegal about a suburban grand jury in White Plains returning the indictment during the coronavirus pandemic rather than a grand jury in Manhattan that normally would have done so.
2021-01-05 21:44
Striving to further diversify its ranks, the CIA launched a new website Monday to find top-tier candidates who will bring a broader range of life experiences to the nation's premier intelligence agency. The revamped website has links for browsing CIA jobs complete with starting salaries and requirements, sections on working at the agency, and a streamlined application process.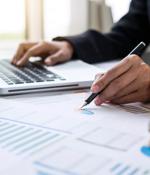 2020-11-30 12:46
Swiss politicians have voiced outrage and demanded an investigation after revelations that a second Swiss encryption company was allegedly used by the CIA and its German counterpart to spy on governments worldwide. He called for a parliamentary inquiry after an SRF investigation broadcast on Wednesday found that a second Swiss encryption firm had been part of a spectacular espionage scheme orchestrated by US and German intelligence services.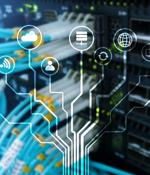 2020-11-13 04:31
Switzerland benefitted from a spectacular espionage scheme orchestrated by the CIA and its German counterpart who used a Swiss encryption company to spy on governments worldwide, a parliamentary probe showed Tuesday. A large media investigation revealed back in February an elaborate, decades-long set-up, in which US and German intelligence services creamed off the top-secret communications of governments through their hidden control of the Crypto encryption company in Switzerland.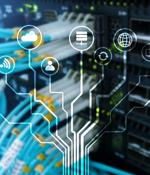 2020-11-04 18:42
The retrial of a former CIA software engineer charged with leaking secrets to WikiLeaks in an espionage case will begin June 7, a judge said Wednesday. U.S. District Judge Paul A. Crotty set the date for Joshua Schulte over the objections of a defense lawyer who said it would be impossible to properly prepare for a trial that started before August.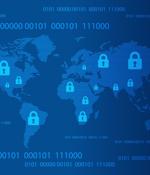 2020-07-16 01:58
The CIA is running a secret cyberwar including Russian-style hack-and-leak operations with little or no oversight, US officials have warned. The approval for the operations stems from a National Security Presidential Memorandum signed in 2018 by President Trump which has long been known about but the contents of which remain top secret.
2020-06-19 16:50
Lindsey: Yeah, it kind of does put into question Google's kind of its policies and how it is able to use automated and manual analyses of different extensions, just because, you know, as you mentioned, we have, 106 Chrome browser extensions in question here. As Tom pointed out, maybe some of those devices have, you know, Google Chrome extensions that are malicious.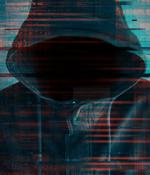 2020-06-18 11:34
The anti-secrecy group dubbed the release "Vault 7," and U.S. officials have said it was the biggest unauthorized disclosure of classified information in the CIA's history, causing the agency to shut down some intelligence operations and alerting foreign adversaries to the spy agency's techniques. The October 2017 report by the CIA's WikiLeaks Task Force, several pages of which were missing or redacted, portrays an agency more concerned with bulking up its cyber arsenal than keeping those tools secure.
---