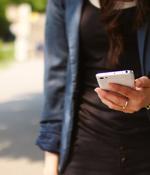 2021-09-02 20:12
In a Wednesday announcement, the FTC slammed SpyFone, calling it a stalkerware app that not only sold real-time access to "Stalkers and domestic abusers to stealthily track the potential targets of their violence." It added SpyFone also one failed to provide even basic security, exposing device owners "To hackers, identity thieves, and other cyber threats." The FTC described SpyFone as "a stalkerware app that allowed purchasers to surreptitiously monitor photos, text messages, web histories, GPS locations, and other personal information of the phone on which the app was installed without the device owner's knowledge."
2021-08-27 16:51
Today, T-Mobile's CEO Mike Sievert said that the hacker behind the carrier's latest massive data breach brute forced his way through T-Mobile's network after gaining access to testing environments. Sievert added that, following an investigation supported by Mandiant security experts, the company closed the access points used by the hacker to breach T-Mobile's network.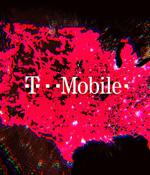 2021-08-27 16:51
Today, T-Mobile's CEO Mike Sievert said that the hackers behind the carrier's latest massive data breach were able to brute force their way through T-Mobile's network after gaining access to testing environments. In 2018, info belonging to millions of T-Mobile customers was accessed by hackers.
2021-08-19 19:32
Likely inspired by the LockBit ransomware gang, a Nigerian threat actor tried their luck with a $1 million payment lure to recruit an insider to detonate a ransomware payload on the company servers. With introductions no longer needed, the threat actor delivered the ransomware payload and the conversation kept flowing over Telegram, providing insight into the motivation and technical abilities of the scammer.
2021-08-13 22:30
Arcserve announced that Dave Hansen will serve as the company's interim CEO and manage the successful transition from current CEO Tom Signorello, who has held the role since 2017. Hansen will partner with the Arcserve executive leadership team to advance the company's already strong growth trajectory.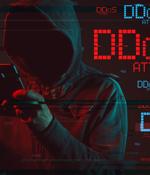 2021-08-11 22:30
Arctic Wolf announced that Nick Schneider, president and chief revenue officer, has been appointed as chief executive officer, succeeding Brian NeSmith who will serve as executive chairman of the Board of Directors. Schneider has been the driving force behind Arctic Wolf's explosive growth and market leadership, securing remarkable 100% growth in year-over-year ARR for each of the last seven years.
2021-07-24 22:45
Ed Dubrovsky, an information security expert and management executive who has built and led cyber consulting practices for nearly three decades, joins Qnext this month as Executive Cyber Advisor to the CEO and Board, it was announced by Qnext Corp. president and CEO Anthony DeCristofaro. Mr. Dubrovsky will advise Qnext Corp. - the award-winning developer of FileFlex Enterprise, a Zero Trust Remote Data Access platform - on security operations, cyber risk and cyber intelligence, data loss and protection, breach investigations and forensics, identity and access management, governance and security architecture.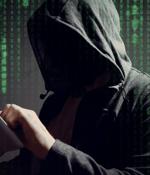 2021-07-21 22:20
Ionir announced Mike Wall as its new chief executive officer. The lack of a de facto cloud-native data services layer within Kubernetes, coupled with the inability to overcome data gravity, threatens to slow or stall global Kubernetes production rollouts.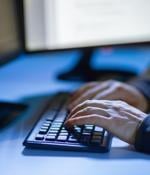 2021-07-09 04:24
Beleaguered IT management software vendor Kaseya has delayed the restoration of its SaaS services until Sunday, July 11. An update to the company's incident guidance report includes a video message from CEO Fred Voccola, who took personal responsibility for the delay.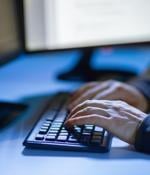 2021-07-04 22:30
Pavilion Data Systems announced the appointment of Dario Zamarian as the company's Chief Executive Officer. "Pavilion's current technology is unmatched, and its next generation will create even more innovation that delivers unrivaled customer outcomes," said Dario Zamarian, incoming Pavilion CEO. "As artificial intelligence, machine learning, and data-driven requirements accelerate, Pavilion is best suited to meet the needs of organizations adapting to data-centric decision making. I'm excited to be joining a world class team and accelerating the company forward."
---