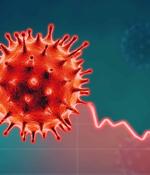 2021-06-18 04:00
Malicious COVID-19 online content - including racist content, disinformation and misinformation - thrives and spreads online by bypassing the moderation efforts of individual social media platforms. By mapping online hate clusters across six major social media platforms, researchers at the George Washington University show how malicious content exploits pathways between platforms, highlighting the need for social media companies to rethink and adjust their content moderation policies.
2021-03-24 17:12
A phishing email campaign detailed earlier this month is expanding with the use of additional email services to hide malicious intent, according to a warning from software giant Microsoft. At the time, the researchers revealed that the adversary behind the campaign was leveraging trusted domains to ensure that phishing emails successfully bypass email protections.
2021-03-23 17:40
An ongoing phishing operation that stole an estimated 400,000 OWA and Office 365 credentials since December has now expanded to abuse new legitimate services to bypass secure email gateways. The attacks are part of multiple phishing campaigns collectively dubbed the "Compact" Campaign, active since early 2020 first detected by the WMC Global Threat Intelligence Team.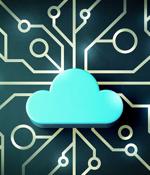 2021-01-14 16:45
The Feds are warning that cybercriminals are bypassing multi-factor authentication and successfully attacking cloud services at various U.S. organizations. "These types of attacks frequently occurred when victim organizations' employees worked remotely and used a mixture of corporate laptops and personal devices to access their respective cloud services," the alert outlined.
2020-12-16 13:20
As the list of known organizations compromised by way of the SolarWinds supply chain attack is slowly growing - according to Reuters, the attackers also breached U.S. Department of Homeland Security's systems, the State Department, and the National Institutes of Health - Microsoft has decided that its Defender Antivirus will start blocking/quarantining the known malicious SolarWinds binaries today - even if the process is running. As security researcher Vinoth Kumar pointed out, the attackers might have easily compromised the company's update server by using a password that was published on their public Github repository for over a year or, as several Reuters sources noted, they might have bought access to SolarWinds' computers through underground forums.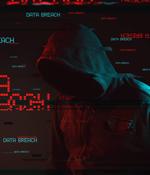 2020-08-28 15:04
Researchers with ETH Zurich have identified vulnerabilities in the implementation of the payment card EMV standard that allow for the mounting of attacks targeting both the cardholder and the merchant. In a newly published paper, David Basin, Ralf Sasse, and Jorge Toro-Pozo from the department of computer science at ETH Zurich, explain that vulnerabilities identified in the standard EMV implementation could be exploited to render the PIN verification useless on Visa contactless transactions.
2020-08-21 12:58
Mozilla announced on Thursday that it has expanded its bug bounty program with a new category that focuses on bypass methods for the exploit mitigations, security features and defense-in-depth measures in Firefox. Mozilla says mitigation bypasses have until now been classified as low- or moderate-severity issues, but they are now eligible for a reward associated with a high-severity flaw as part of the new Exploit Mitigation Bug Bounty.
2020-07-05 13:10
How do I select a SIEM solution for my business?To select an appropriate SIEM solution for your business, you need to think about a variety of factors. New EvilQuest macOS ransomware is a smokescreen for other threatsA new piece of ransomware dubbed EvilQuest is being delivered bundled up with pirated versions of popular macOS software, researchers warned.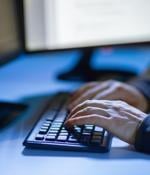 2020-05-24 07:00
Over half of security leaders still rely on spreadsheetsSenior security leaders within financial services companies are being challenged with a lack of trusted data to make effective security decisions and reduce their risk from cyber incidents, according to Panaseer. Security threats associated with shadow ITAs cyber threats and remote working challenges linked to COVID-19 continue to rise, IT teams are increasingly pressured to keep organizations' security posture intact.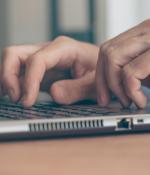 2020-04-08 13:38
Cisco has conducted a research project on bypassing fingerprint authentication systems and it achieved a success rate of roughly 80 percent, but the company's experts were unsuccessful against Windows devices. In the case of mobile phones, the researchers bypassed fingerprint authentication on a majority of devices.
---