2021-07-30 00:10
UfiSpace launched its S9600 series open aggregation routers based on Broadcom's Qumran2c silicon. "With our previous open disaggregated solutions for the cell site, core and edge networks, service providers were able to foster innovation, reduce vendor lock-in and obtain better TCO synergies within their network," says UfiSpace CEO, Vincent Ho. "We are excited to provide our customers with even more benefits by enabling open disaggregation for their aggregation network as well."
2021-07-28 00:00
RtBrick's pioneering IP/MPLS routing software has been validated on the latest generation of open hardware platforms, which run on a new chipset from Broadcom, known as Q2C. These high-performance bare-metal-switches take telcos into a new era of choice and scale for both their networking hardware and their software. Switches based on the new Q2C chipset have deep buffering capabilities, making them ideal for delivering complex IP services at high scale at the edge of a telco network.
2021-07-14 00:00
Radisys introduced the Radisys Combo PON Optical Line Terminal as part of the Radisys Connect Open Broadband portfolio for broadband service providers. The complete family of Radisys OLTs includes 16 and 32-port versions-a variant of which is the Radisys white box Combo PON OLT that supports both G-PON and XGS-PON within the same PON port of the OLT. The white box OLTs are based on the VOLTHA/SEBA reference architecture and are field-hardened and scaled for commercial deployments today.
2021-05-04 00:30
uCloudlink has inked a cooperation agreement with Intercel to provide its mobile broadband devices and data services. The alliance will see Intercel distribute uCloudlink's GlocalMe mobile broadband devices and mobile data services in Australia.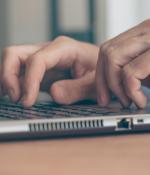 2021-04-02 00:00
Inseego announced that its Wavemaker PRO 5G indoor router FX2000e has been certified for use in several markets globally. This plug-and-play fixed wireless solution provides 5G/LTE broadband with ethernet and Wi-Fi 6 connectivity for up to 32 devices, making it ideal for small businesses and distributed employees who need fast, reliable and highly secure internet access.
2021-03-19 18:01
The latest passive income trend, we're told by Lithuania-based internet biz IPRoyal, is internet sharing, a term that here means "Subletting" or "Reselling." Launched in January, IPRoyal pays residential internet users in exchange for "Sharing" their internet service, something many internet service providers like Sonic Internet [PDF] and Comcast prohibit in their terms of service.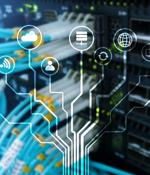 2021-01-21 01:15
Zyxel Communications announced the launch of its portfolio of high-performance 10G PON ONT solutions, which includes the PX7511 AX6000 WiFi 6 XGS-PON VoIP Gateway ONT, PM7516 XGS-PON VoIP Bridge ONT with 10G LAN, and PM7010 XGS-PON SFP+ ONT. Zyxel 10G PON ONT solutions enable service providers to break free of the bandwidth limitations of GPON and rapidly monetize their networks through high-ARPU premium-tier residential services and commercial applications. In addition to significantly increasing the connections speeds to standard and prime subscribers by increasing the bandwidth to 10G, Zyxel 10G PON solutions enable service providers to offer higher-priced premium service tiers to subscribers who utilize high-bandwidth applications such as UHD 8K video streaming, AR/VR, IoT, and smart home devices.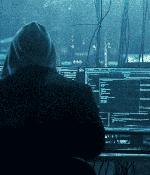 2021-01-13 01:00
NETGEAR has announced two new mobile products: a WiFi 6 mobile wireless router - the Nighthawk 4G LTE WiFi 6 Router - and the NETGEAR 4G LTE Modem. With a continued mission to provide connectivity for households and businesses regardless of where they may be located, these two mobile wireless products provide the capability of connecting home or office networks in the absence of traditional cable, DSL or fiber broadband options.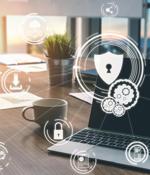 2020-09-28 23:30
BridgeComm announced its partnership agreement with Nokia in efforts to develop high-speed optical communications. Leveraging BridgeComm's background in freespace optical technology and Nokia's portfolio of network equipment and services backed by Nokia Bell Labs, the partnership will facilitate faster deployment of 5G networks.
2020-07-13 10:00
Security researchers have discovered backdoors impacting a total of 29 Fiber-To-The-Home Optical Line Terminal devices from Chinese vendor C-Data. Security researchers Pierre Kim and Alexandre Torres discovered that the FD1104B and FD1108SN OLTs are impacted by several vulnerabilities, including a telnet server accessible from both the WAN and the FTTH LAN interfaces.
---