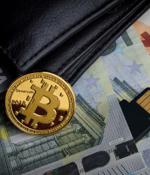 2021-09-25 14:00
This week, threat actors hijacked Bitcoin.org, the authentic website of the Bitcoin project, and altered its parts to push a cryptocurrency giveaway scam that unfortunately some users fell for. Bitcoin.org hacked to run 'double your money' scam.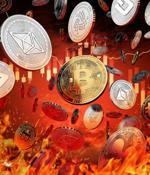 2021-08-26 20:50
When Colorado resident Andrew Schober downloaded the Electrum Atom Bitcoin wallet from Reddit, he also picked up a piece of clipboard hijacking malware that eventually redirected his 16.4552 Bitcoin to a wallet controlled by two teenagers living in the U.K. At today's price, 16.4552 Bitcoin would be worth ~$773,000. Because they were juveniles at the time of the alleged theft, Schober is suing their parents for the nearly $1 million he lost in the heist.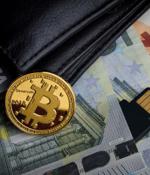 2021-08-18 19:34
Larry Dean Harmon, the owner of a dark web cryptocurrency laundering service known as Helix, pleaded guilty today of laundering over $300 million worth of bitcoins between 2014 and 2017. "In total, Helix moved over 350,000 bitcoin - valued at over $300 million at the time of the transactions - on behalf of customers, with the largest volume coming from Darknet markets."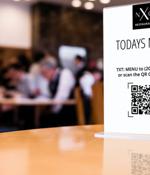 2021-08-12 13:59
Simply navigating a smartphone camera over the image allows the device's QR translator-built into most mobile phones-to "Read" the code and open a corresponding website. "The problem with QR codes stems from how easy they are to use," they wrote in a report published Tuesday about the growing number of QR code scams.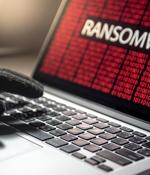 2021-07-26 11:30
Paying a ransom starts with a victim turning a large sum of money into bitcoin and then transferring it to a criminal controlled "Account." Bitcoin is, in itself, useless to the criminal. In a chain swap, the criminal transfers the bitcoin to a shady offshore cryptocurrency exchange.

2021-07-22 01:04
A U.K. citizen has been arrested in the Spanish town of Estepona over his alleged involvement in the July 2020 hack of Twitter, resulting in the compromise of 130 high-profile accounts. Joseph O'Connor, 22, has been charged with intentionally accessing a computer without authorization and obtaining information from a protected computer, as well as for making extortive communications.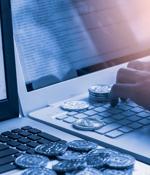 2021-07-12 12:01
Taken at face value, these events could be taken to imply that law enforcement has found some way to crack the encryption of bitcoin wallets. Tracing bitcoin wallets is difficult but not beyond the resources of law enforcement.
2021-07-05 04:30
Phishing impersonations and business email compromise attacks designed to steal victims' bitcoin surged by 192% between October 2020 and May 2021, closely following the rising demand and increasing price of bitcoin over the last eight months, according to analysis by Barracuda Networks. Bitcoin themed cyber attacks have typically been used in extortion and ransomware attacks in the past, but hackers have now started to incorporate cryptocurrency into spear phishing, impersonation, and BEC attacks, the analysis revealed.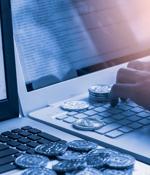 2021-06-23 23:47
Up to $3.6bn in Bitcoin has disappeared from a South African cryptocurrency investment outfit as well as the two brothers who ran it. Africrypt, led by founder and CEO Raees Cajee and his sibling and COO Ameer, claimed two months ago it had been hacked and had to halt its operations.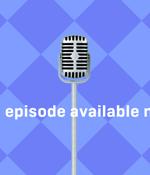 2021-06-17 20:45
Will quantum cryptography mean the end of encryption? How was the FBI able to get bitcoins back in the Colonial Pipeline ransomware case? What is the ALPACA attack, and does it make your browsing less secure? Oh! No! of the week. LISTEN NOW. Click-and-drag on the soundwaves below to skip to any point in the podcast.
---