2021-10-21 05:30
With multiple layers of security in place and biometrics as the central authentication factor, organizations have a future-proofed fraud prevention platform that offers protection against current threats-and whatever new threats the next crisis brings. Layered security involves combining fraud prevention measures like environment detection and anti-spoofing with multimodal biometrics, all underpinned by an AI-powered risk engine that aggregates data from the various layers to generate a risk score for any given customer engagement.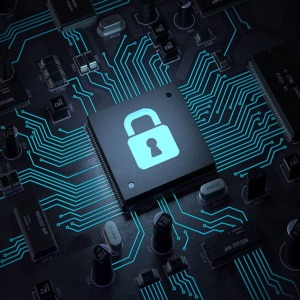 2021-10-11 12:49
It's not actually banned in the EU yet - the legislative process is much more complicated than that - but it's a step: a total ban on biometric mass surveillance. To respect "Privacy and human dignity," MEPs said that EU lawmakers should pass a permanent ban on the automated recognition of individuals in public spaces, saying citizens should only be monitored when suspected of a crime.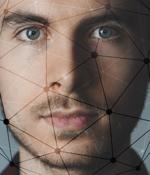 2021-09-30 05:30
The opt-in nature of this process gives people much more control over the use of their biometric data. When asked to provide your fingerprints for identification purposes, how often do we consider how the matching is performed? Whilst standards exist for the robustness of fingerprint matching when used within the Criminal Justice System, can we assume that the same standards apply to border control systems? Generally, the fewer comparison points to be analyzed, the faster the matching system; in a border control situation where a large quantity of people are being processed, it is important to understand how much of a trade-off between speed and accuracy has occurred.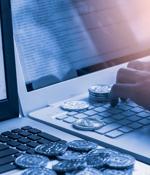 2021-08-03 23:15
Telos Corporation announced that it has acquired the assets of Diamond Fortress Technologies (DFT), including all patents, and will integrate the ONYX touchless fingerprinting software with Telos'...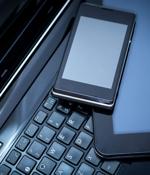 2021-07-31 01:00
BehavioSec announced that it has extended its patented technology and BehavioSense platform into a SOC/ISO compliant, hosted-version and a cloud-native, SaaS version. These new versions will help more organizations meet compliance and cloud mandates, support frictionless multi-factor authentication, and gain access to the advanced behavioral biometrics technology - which until now - has only been employed within the world's largest banks, e-Identity providers, and online retailers.
2021-07-21 02:15
This new card, which integrates a biometric sensor, provides users with increased security and convenience. The contactless biometric card simplifies proximity payments and also provides an essential level of privacy and confidence.
2021-07-20 05:25
How worried should we be about deepfakes? What sort of threat do they pose to digital ID verification and the biometric technology that we are becoming so reliant on, and are there ways to combat the threat? While video deepfakes are arguably the most common, audio deepfakes are also growing in popularity.
2021-07-14 11:05
Windows Hello is a feature in Windows 10 that allows users to authenticate themselves without a password, using a PIN code or biometric identity-either a fingerprint or facial recognition-to access a device or machine. The Windows Hello bypass vulnerability, tracked as CVE-2021-34466, requires an attacker to have physical access to a device to exploit it, according to researchers at CyberArk Labs who discovered the flaw in March.
2021-07-08 02:00
Thales announces a new voice biometric solution which is part of Thales Trusted Digital Identity Service Platform for onboarding and authentication. It meets the growing demand from mobile operator call centres to fight identity fraud whilst providing a seamless customer experience.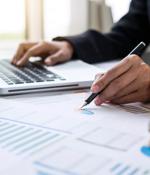 2021-06-17 02:30
Auth0 announced the launch of Auth0 WebAuthn Passwordless, an authentication feature that enables end-users to seamlessly log in with a biometric identifier - such as facial recognition or a fingerprint - as a convenient and secure alternative to a traditional password. Removing the need for long, complex passwords, Auth0 WebAuthn Passwordless provides a frictionless experience for end-users, while reducing the significant password management burden for companies.
---