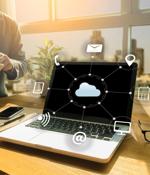 2021-06-26 01:30
Avaya launched Avaya OneCloud for Service Cloud on Salesforce AppExchange, empowering customers to connect Avaya OneCloud to Salesforce Service Cloud, enabling AI and voice benefits that offer more customer service experiences. A new Service Cloud integration brings together voice, digital channels and customer insights into one central view for service agents.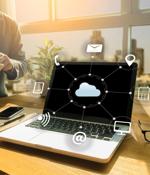 2021-06-10 01:00
Avaya and RingCentral announced a wide range of new capabilities for the Avaya Cloud Office by RingCentral Unified Communications as a Service solution, including many Avaya device-specific enhancements providing easy migration, additional video and global expansion features extending the ability for customers to connect across any device and work environment. New ways to connect over video Avaya Cloud Office rooms - Combined with an Avaya Collaboration Unit, Avaya Cloud Office turns any workspace into a conference room.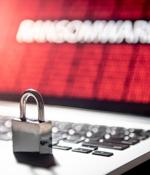 2021-06-01 22:15
He is responsible for identifying, designing and developing leading-edge technology that delivers increased value to global customers as part of the Avaya OneCloud experience platform. As a transformational leader, Zerbe brings more than twenty-five years of software development and extensive cloud experience to Avaya.
2021-05-01 00:30
Avaya introduced new capabilities for Avaya OneCloud CCaaS that deliver better outcomes for customers by connecting voice, digital and AI applications using a single visual design environment. The graphical low code/no code conversation composer empowers domain experts to quickly integrate a wide range of AI-enabled insights and processes with advanced OneCloud CCaaS voice and digital capabilities.
2021-04-14 00:00
This agreement brings Semafone into the Avaya ecosystem of alliances, with the goal of helping contact center customers solve the complex security and compliance challenges faced as they embrace a work from anywhere model. The integration of Semafone's, DevConnect certified, secure payment technology with Avaya OneCloud enterprise Session Border Controller, enables Cardprotect Voice+ to be deployed and used across all global Avaya OneCloud contact center solutions.
2021-04-09 00:00
Avaya has expanded the availability of its Avaya OneCloud CCaaS contact center solution into forty countries, providing organizations globally with digital capabilities that better connect customers and employees across any touchpoint, modality, device, and channel. Avaya OneCloud CCaaS is a key part of the AI-powered Avaya OneCloud experience platform that includes workstream collaboration, unified communications and communications platform as a service solutions with OneCloud UCaaS and OneCloud CPaaS. According to IDC, 84 percent of consumers consider "Experience" as important as a company's product or service, and 92 percent say customer experience has a great influence on future purchase decisions.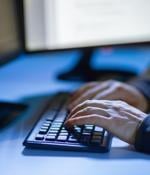 2021-03-24 23:30
Avaya has appointed Kathleen Sullivan as Vice President to lead a newly created Commercial Segment team in North America. Sullivan is responsible for delivering cloud-focused resources for SMB, Midmarket and Enterprise customers and the partners that serve them, to further enable this large segment of new and existing customers to realize the benefits of Avaya OneCloud experience platform solutions.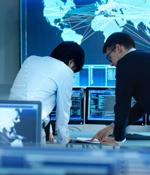 2021-03-19 02:00
Avaya announced new capabilities for Avaya Spaces, the modern workstream collaboration platform that offers evolved Unified Communications capabilities via a user's preferred device. AI-enhanced meetings and simpler, integrated voice and video calling powered by Avaya OneCloud CPaaS can now extend existing on-premise calling technology with Avaya Spaces.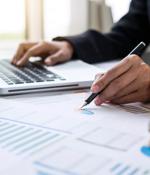 2021-03-09 02:00
Avaya announced new devices designed to significantly improve workstream collaboration. This includes a redesigned Avaya Vantage K155 with Amazon Alexa built-in, as well as a new Avaya IP Conference Phone B129, and Avaya Huddle Camera HC010.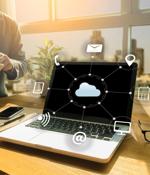 2021-02-17 23:15
Further strengthening its ability to support customers and partners in their digital transformation and migration to cloud, Avaya announced it has appointed Darcey Harrison as Vice President of Cloud Acceleration, North America. Harrison is responsible for continuing expansion of new and existing customer adoption of the Avaya OneCloud communications and collaboration portfolio.
---