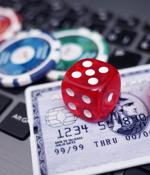 2022-03-24 06:16
A Chinese-speaking advanced persistent threat (APT) has been linked to a new campaign targeting gambling-related companies in South East Asia, particularly Taiwan, the Philippines, and Hong Kong....
2022-03-18 18:53
A DarkHotel phishing campaign breached luxe hotel networks, including Wynn Palace and the Grand Coloane Resort in Macao, a new report says. An advanced persistent threat group has been targeting luxury hotels in Macao, China with a spear-phishing campaign aimed at breaching their networks and stealing the sensitive data of high-profile guests staying at resorts, including the Grand Coloane Resort and Wynn Palace.
2022-03-18 17:17
The modular botnet known as Cyclops Blink, linked to the same advanced persistent threat behind the NotPetya wiper attacks, is expanding its device targeting to include ASUS routers. "Our investigation shows that there are more than 200 Cyclops Blink victims around the world. Typical countries of infected WatchGuard devices and ASUS routers are the United States, India, Italy, Canada, and a long list of other countries, including Russia."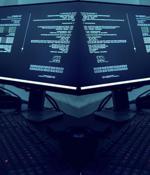 2022-03-15 05:41
New findings released last week showcase the overlapping source code and techniques between the operators of Shamoon and Kwampirs, indicating that they "Are the same group or really close collaborators." "Research evidence shows identification of co-evolution between both Shamoon and Kwampirs malware families during the known timeline," Pablo Rincón Crespo of Cylera Labs said.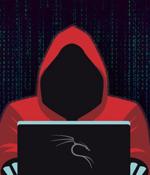 2022-03-14 05:48
A Russian-speaking ransomware outfit likely targeted an unnamed entity in the gambling and gaming sector in Europe and Central America by repurposing custom tools developed by other APT groups like Iran's MuddyWater, new research has found. The unusual attack chain involved the abuse of stolen credentials to gain unauthorized access to the victim network, ultimately leading to the deployment of Cobalt Strike payloads on compromised assets, said Felipe Duarte and Ido Naor, researchers at Israeli incident response firm Security Joes, in a report published last week.
2022-03-09 14:07
While Russia is fighting a physical war on the ground against Ukraine, advanced persistent threat groups affiliated with or backing Vladimir Putin's government are ramping up phishing and other attacks against Ukrainian and European targets in cyberspace, Google is warning. There have been a recent spate of distributed denial-of-service attacks against Ukrainian government sites, such as the Ministry of Foreign Affairs and the Ministry of Internal Affairs, as well as key services that help Ukrainians find information, such as Liveuamap, according to Google TAG. China's Mustang Panda also has joined the fray, using the war in Ukraine to target European entities with lures related to the Ukrainian invasion in a recent phishing campaign.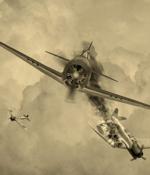 2022-02-15 14:02
Though a number of the group's attacks already have been tracked by various researchers - including Microsoft, Mandiant, Cisco Talos, Morphisec and others - since at least 2019, Proofpoint's latest research shares "Comprehensive details linking public and private data under one threat activity cluster we call TA2541," researchers wrote. Previously reported attacks related to TA2541 include a two-year spyware campaign against the aviation industry using the AsyncRAT called Operation Layover and uncovered by Cisco Talos last September, and a cyberespionage campaign against aviation targets spreading RevengeRAT or AsyncRAT revealed by Microsoft last May, among others.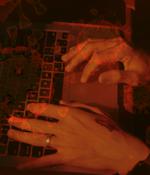 2022-02-09 19:04
The Russia-linked threat actor known as APT29 targeted European diplomatic missions and Ministries of Foreign Affairs as part of a series of spear-phishing campaigns mounted in October and November 2021. The spear-phishing attacks commenced with a COVID-19-themed phishing email impersonating the Iranian Ministry of Foreign Affairs and containing an HTML attachment that, when opened, prompts the recipients to open or save what appears to be an ISO disk image file.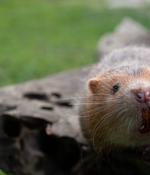 2022-02-09 14:03
Known Palestinian threat actor MoleRats is likely behind a recent malicious email campaign targeting Middle Eastern governments, foreign-policy think tanks and a state-affiliated airline with a new intelligence-gathering trojan dubbed NimbleMamba, researchers said. Researchers from Proofpoint said they have observed a spear-phishing campaign using multiple vectors since November that they believe is the work of TA402, more commonly known as MoleRats and linked to the Palestinian Territories, according to a report posted online Tuesday.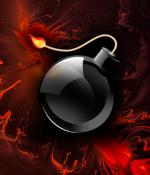 2022-02-07 05:30
Among its findings, the research reports that despite a community reckoning to ban ransomware activity from online forums, hacker groups used alternate personas to continue to proliferate the use of ransomware against an increasing spectrum of sectors - hitting the financial, utilities and retail sectors most often, accounting for nearly 60% of ransomware detections. "While we ended 2021 focused on a resurgent pandemic and the revelations around the Log4j vulnerability, our third-quarter deep dive into cyber threat activity found notable new tools and tactics among ransomware groups and advanced global threat actors," said Raj Samani, Chief Scientist and Fellow at Trellix.
---