Security News > 2023 > September > Week in review: 11 search engines for cybersecurity research, PoC for RCE in Juniper firewall released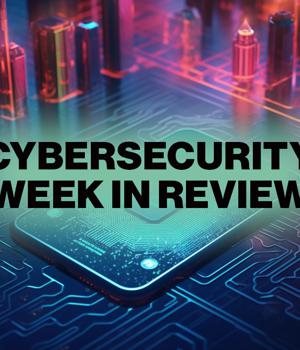 2023-09-03 08:00
What does optimal software security analysis look like?In this Help Net Security interview, Kevin Valk, co-CEO at Codean, discusses the consequences of relying solely on automated tools for software security.

Apple offers security researchers specialized iPhones to tinker withApple is inviting security researchers to apply for its Security Research Device Program again, to discover vulnerabilities and earn bug bounties.

11 search engines for cybersecurity research you can use right nowStaying ahead in cybersecurity requires constant learning and adaptation.

What true diversity in the cybersecurity industry looks likeIn this Help Net Security video, Larry Whiteside, Jr., CISO at RegScale and President of Cyversity, discusses how, now more than ever, the cybersecurity industry needs the diversity of thought to address the increasingly complex and technology-driven challenges organizations face.

Experts demand clarity as they struggle with cloud security prioritizationCloud Native Application Protection Platforms have emerged as a critical category of security tooling in recent years due to the complexity of comprehensively securing multi-cloud environments, according to Cloud Security Alliance.

ChatGPT on the chopping block as organizations reevaluate AI usageIn this Help Net Security video, Arvind Raman, SVP and CISO at BlackBerry, discusses how organizations worldwide implement or plan bans on ChatGPT and other Generative AI applications within the workplace over cybersecurity concerns.


News URL
https://www.helpnetsecurity.com/2023/09/03/week-in-review-11-search-engines-for-cybersecurity-research-poc-for-rce-in-juniper-firewall-released/