Security News > 2023 > March > You've been pwned, how much will each stolen customer SSN cost you? How about $7.5k?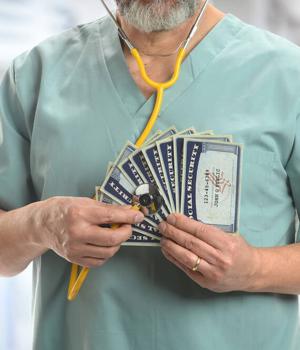 2023-03-18 14:02
A Florida healthcare group has settled a class-action lawsuit after thieves stole more than 447,000 patients' names, Social Security numbers, and sensitive medical information, from its servers.

A few months later, the health group posted a notice on its website and sent letters to individuals whose personal information was exposed.

This included names; demographic information; health information, including diagnoses, providers and prescriptions; health insurance information, including legacy Medicare beneficiary number derived from the individual's Social Security number or other subscriber identification number; medical record numbers; patient account numbers; and passport numbers.

The second group are those whose Social Security numbers were stolen.

Last month, California's Regal Medical Group sent notification letters to more than three million patients alerting them that crooks may have stolen a ton of their sensitive health and personal information during a ransomware infection in December.

The proposed class-action lawsuit stems from a February intrusion during which malware crew BlackCat broke into one of the Lehigh Valley Health Network physician's networks, stole images of patients undergoing radiation oncology treatment along with other sensitive health records belonging to more than 75,000 people, and then demanded a ransom payment to decrypt the files and prevent it from posting the health data online.


News URL
https://go.theregister.com/feed/www.theregister.com/2023/03/18/orlando_family_physicians_settlement/