Security News > 2023 > March > A New Security Category Addresses Web-borne Threats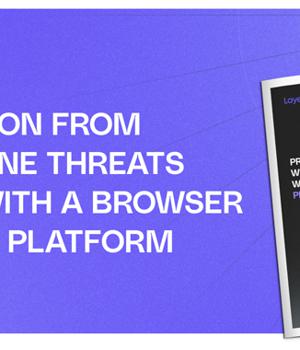 2023-03-17 10:46
The guide, "Protection from web-borne threats starts with Browser Security Platform," details the characteristics and the capabilities of a potential solution, and explains how it compares to other security solutions and why it is needed.

The guide calls for the recognition of an emerging security solution category, Browser Security Platform, which provides visibility into the browser's application layer.

Comprehensive - addresses all aspects of the browser security: the browser itself, user activities and preventing attacker-controlled web pages.

The main ones are work flexibility for employees, consolidation of browser security controls, regained control of unmanaged resources, consistency of protection across all web and SaaS applications and support for a cloud-first strategy.

As an evolving category, the concept of Browser Security Platform is not always well understood by both security stakeholders and solution vendors alike.

The Browser Security Platform guide provides a directive for identifying how security stakeholders can address these gaps.


News URL
https://thehackernews.com/2023/03/a-new-security-category-addresses-web.html