Security News > 2022 > November > Guess the most common password. Hint: We just told you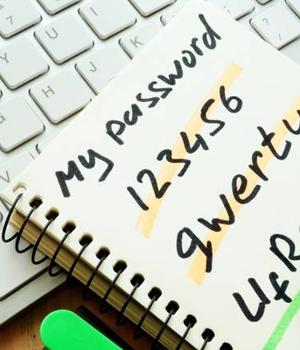 2022-11-25 09:38
In brief NordPass has released its list of the most common passwords of 2022, and frankly we're disappointed in all of you.

Topping the list of the most common passwords was, sadly, "Password," followed by "123456" and its more secure relative "123456789," "Guest," "Qwerty" and lots more you can definitely figure out without needing the help of a cracking tool.

Along with a depressingly basic list of common passwords and the speed it takes to crack them, NordPass shared some statistics about what's trending in the password world, like the word "Oscars," which pops up especially around award season, as well as "Batman," "Euphoria" and "Encanto" after the eponymous films and TV series that have been popular this year.

It's possible many of the basic passwords on this list may be from internet connected devices whose owners didn't change their default passwords.

Be sure to also check your password strength regularly, which lots of password managers and web browsers that store credentials are capable of doing.

Speaking of which, NordPass, which is in the password management business, says everyone should get a password manager, but of course they would.


News URL
https://go.theregister.com/feed/www.theregister.com/2022/11/25/infosec_roundup/