Security News > 2022 > November > Boost Your Security with Europe's Leading Bug Bounty Platform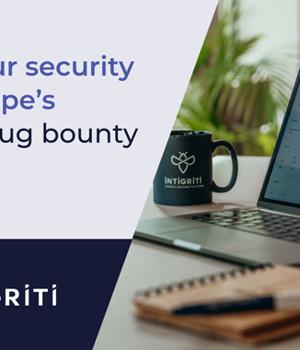 2022-11-24 11:03
Are you experiencing slow bug bounty lead times, gaps in security skills, or low-quality reports from researchers? Intigriti's expert triage team and global community of ethical hackers are enabling businesses to protect themselves against every emerging cybersecurity threat.

Join the likes of Intel, Yahoo, and Sixt who levelled up their security with Intigriti to enjoy higher quality bug bounty reports, faster lead times, and an intuitive platform.

Our managed security service takes the pain out of vulnerability disclosure and uses our active hacking community to suit your exact security needs.

Our Bug Bounty Calculator is a tool unique to Intigriti that allows you to understand quickly the potential cost of your bounty.

Our Trust Center is a live dashboard directly connected to our security controls that display our security posture in real time, while also providing all relevant security resources and documentation.

Intigriti's Bug Bounty Calculator is just one of our many unique toolkits that allow you to optimize your vulnerability disclosure program and ensure it receives the attention it deserves.


News URL
https://thehackernews.com/2022/11/boost-your-security-with-europes.html