Security News > 2022 > February > Expeditors shuts down global operations after likely ransomware attack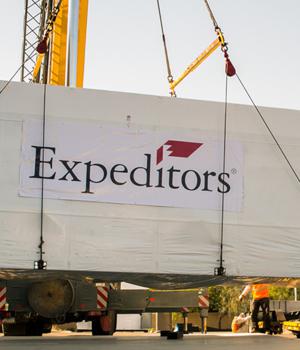 2022-02-21 18:35
Seattle-based logistics and freight forwarding company Expeditors International has been targeted in a cyberattack over the weekend that forced the organization to shut down most of its operations worldwide.

At 9:20 AM EST Sunday morning, BleepingComputer received an anonymous tip saying that Expeditors suffered a large ransomware attack.

While we could not independently verify the attack, soon after Expeditors published a short notification at around noon on Sunday announcing a global systems downtime after shutting down operations due to a targeted cyberattack.

"Systems may be unavailable during this time, as we assess and stabilize, the safety of our global environment, backup procedures are being implemented" - Expeditors International.

Although Expeditors did not mention the nature of the incident, they were likely hit by ransomware, as shutting down operations globally and restoring them from backups is usually a course of action prompted by network-wide encryption.

Expeditors describes the incident as a "Significant event" that "Could have a material adverse impact on our business, revenues, results of operations and reputation."


News URL
https://www.bleepingcomputer.com/news/security/expeditors-shuts-down-global-operations-after-likely-ransomware-attack/
Related news