Security News > 2021 > August > Facebook rolls out end-to-end encryption for Messenger calls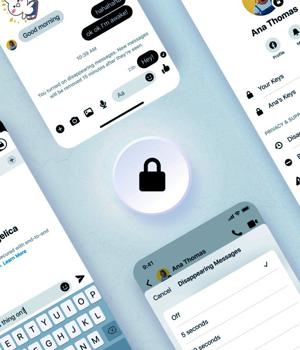 2021-08-13 20:20
Facebook has announced the rollout of end-to-end encrypted Messenger voice and video calls five years after making it available in one-on-one text chats.

End-to-end encryption is used by most popular communication and collaboration platforms, including Zoom, Microsoft Teams, as well as Facebook's WhatsApp.

This change comes after Messenger users have made over 150 million video calls a day during the last year, with both audio and video calls seeing a dramatic surge.

Facebook is also introducing end-to-end encrypted Messenger group chats and calls in the coming weeks to provide users with improved privacy and security in their conversations.

While these changes are clearly a step in the right direction for Messenger, Facebook had to deal with multiple privacy incidents impacting its users' security and privacy.

Facebook later said the leak resulted from bulk scraping profiles using a bug in Facebook's Contact Importer feature back in September 2019.


News URL
https://www.bleepingcomputer.com/news/security/facebook-rolls-out-end-to-end-encryption-for-messenger-calls/