Security News > 2021 > June > FIDO Alliance unveils UX guidelines and new FIDO2 standards enhancements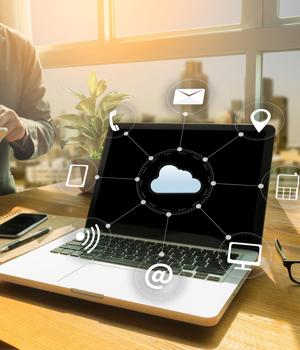 2021-06-23 16:31
The FIDO Alliance announced its first user experience guidelines and new FIDO2 standards enhancements aimed at accelerating the world's move beyond passwords.

The FIDO UX guidelines provide that path, allowing service providers to help consumers understand, adopt and benefit from logging in with FIDO. At the same time, the increase in remote work and subsequent increase in phishing attacks on their infrastructure is accelerating enterprises' digital transformation plans and making strong authentication a priority.

"Eliminating the reliance on passwords is now a major objective for everyone offering online services - both to provide a more seamless yet secure access to consumer services, as well as to address the growing threat from sophisticated attacks targeting distributed workforces and systems. Our first UX guidelines and FIDO2 enhancements give consumers and enterprises the tools, protection and roadmap to a simpler, more secure, passwordless future," said Andrew Shikiar, executive director and CMO of the FIDO Alliance.

These FIDO UX guidelines were created as a set of best practices to help service providers encourage their customers to log in with FIDO Authentication on desktop environments; other FIDO authentication use cases will be addressed through UX guidelines in the future.

The UX guidelines were developed following many sessions of moderated and unmoderated consumer research conducted by third-party research firm Blink UX, in collaboration with UX and design experts from FIDO Alliance member companies including Bank of America, eBay, Facebook, Google, IBM, Intuit, JP Morgan Chase Bank, Microsoft, Trusona, Visa and Wells Fargo.

The FIDO Alliance has announced enhancements to its FIDO2 specifications, which include several new features that will be helpful for passwordless enterprise deployments and other complex security applications.


News URL
http://feedproxy.google.com/~r/HelpNetSecurity/~3/esItuAVhtco/